Free Initial Consultations

630-580-6373
With offices in Naperville, Joliet, Wheaton & Chicago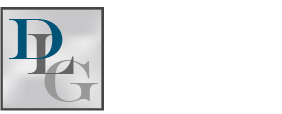 Divorce can be financially devastating for women - especially if they are over the age of 50. Some say women can avoid such a catastrophe by fighting for their home during their divorce. Unfortunately, this may not be sound advice for everyone. Learn how you can determine which path might be most appropriate for your case and discover how a seasoned divorce lawyer can help protect your financial future during an Illinois divorce.
Fighting for the Family Home - Understanding the Logic
Women are often attached to the family home, and some say it is the key to protecting their financial future during a divorce. A study from the Center for Retirement Research at Boston College only seems to confirm that this is the best route for women. In its survey of formerly married women, it found that, in terms of assets, those who kept the house were "better off" than single, never-married women. Yet, it is important to note that the study did not examine the overall wealth of these women. Instead, it just looked at the assets they were holding at the time of the survey.
Some of the women who responded could still be struggling to make ends meet. They may be going without other things to ensure that they can make their mortgage and insurance payments. Repairs on the house may fall to the wayside. Their standard of living may be far less comfortable than it would have been if they had decided to sell the house and downsize. In short, the value of the house may have improved their overall net value, but it may not have improved their overall financial standing after the divorce.
Keep the Home or Sell - Which Option is Right for You?
Because each situation and divorce case is unique, women are encouraged to seek the guidance and assistance of a seasoned divorce lawyer before making a decision about the family home. Doing so can ensure that women have all the information they need to make sound decisions regarding their financial future, including:
An accurate valuation of their home,
The total value of their marital estate,
Assistance in tracking down hidden or forgotten assets,
Assistance in pursuing child support and/or spousal maintenance payments, and
An understanding of the long-term implications of selling and keeping the family home.
Seasoned and experienced, Davi Law Group, LLC can protect your best interests and financial future in an Illinois divorce. Whatever the circumstance, our Wheaton divorce lawyers can aggressively pursue the most favorable outcome possible in your case. Schedule your personalized consultation to get started. Call 630-580-6373 today.
Source:
http://time.com/money/5363886/divorced-women-successful-retirement/