Free Initial Consultations

630-580-6373
With offices in Naperville, Joliet, Wheaton, Plainfield & Chicago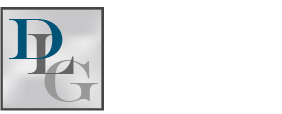 Should We Plan for Our Children's College Expenses During Our Divorce?
In Illinois, parents have the option of planning for their child's college expenses when they get divorced. Provisions related to future college costs can be included in a parenting plan or incorporated into the divorce decree. In some cases, a parent can even be court-ordered to cover their share of the child's college-related expenses during contested divorce. It is likely wise for parents to begin - or continue - planning for their child's future educational needs when they get divorced. Establishing a financial plan for college can help your child feel that they are loved and cared for by both parents despite these major changes. Making this type of plan can reassure your child that you are still going to work together to benefit them. It can also alleviate later financial stress and prevent future disagreements regarding which parent is responsible for what share of college costs. An attorney can help you develop a strong planning strategy.
Reasons to Consider Using Your Parenting Plan to Plan for College
There are a number of benefits to planning for college expenses during a divorce. Reasons you may want to consider using your parenting plan to prepare for college expenses include:
Supporting your child - It is important to show your children that you both love them and are willing to cooperate when it comes to providing for their needs. Establishing a college payment plan shows your child that you are both proactively taking steps together to plan for their future.

Reducing future conflict - If your parenting plan determines that each parent should pay 50% of a child's college costs, then there is not likely to be a fight when it comes time to start writing tuition checks. It may also reduce conflict between the child in question and their parents in the future.

Saving early - When you plan for college expenses during your divorce, it gives both parents extra time to save money so that they will be able to cover their share of the cost.
It is also important to note that not every child wants or needs to go to college. If your child is an older teenager and plans to attend trade school or join the military, planning for college expenses may be less important. However, if your child does decide to start college after high school, having a college fund ready can set them up for success.
Contact a Naperville Divorce Lawyer
Davi Law Group is committed to helping parents who are getting divorced provide for the current and future needs of their children. Our caring and thorough Naperville divorce attorneys will strive to help you create the parenting plan that works best for you and your children. Contact us at 630-657-5052 for a complimentary consultation.
Source:
https://www.ilga.gov/legislation/ilcs/documents/075000050k513.htm