Free Initial Consultations

630-580-6373
With offices in Naperville, Joliet, Wheaton, Plainfield & Chicago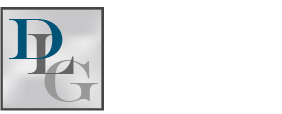 Should I Pursue Spousal Maintenance in My Illinois Divorce?
When you get a divorce in Illinois, you can expect the court to ensure a fair distribution of marital property. However, you may have additional concerns about your ability to support yourself financially after your divorce, in which case you should explore the possible option of spousal maintenance, also known as spousal support or alimony. Spousal maintenance is not a required part of every Illinois divorce resolution, but it may be awarded in cases of need.
Am I Entitled to Spousal Support in Illinois?
If you and your spouse are willing to cooperate throughout the divorce process, you may be able to negotiate for the spousal support that you need as one piece of a larger divorce agreement. For example, your spouse may be more open to paying spousal support if he or she is able to retain important property as part of the division of assets. If negotiation is not possible, you can also pursue spousal maintenance by demonstrating your need to the court.
Illinois courts consider a variety of factors when determining whether spousal maintenance should be awarded. Some situations in which you may have a case for support include:
Your spouse has a significantly higher income or earning capacity than you.
You are unable to maintain the standard of living on your own that you had established in your marriage.
You contributed significantly to your spouse's education or career during the marriage.
You devoted significant time as a stay-at-home parent or homemaker during the marriage, rather than pursuing your own career.
Your responsibilities according to the parenting agreement make it difficult for you to to pursue education or employment.
You have significant needs, perhaps related to healthcare or medical treatment.
Keep in mind that if you are awarded spousal support, it usually does not continue indefinitely. Payments will continue for a period of time based on the length of your marriage, and they may be terminated if you remarry or enter into a cohabiting romantic relationship. You can use the time during which you receive maintenance to work toward a more stable financial situation for yourself that continues after the maintenance period ends.
Contact a DuPage County Divorce Lawyer
At Davi Law Group, we understand the financial challenges that divorce can bring, and we want to help you reach a resolution that leaves you in a position of security and comfortability. We can guide you through cooperative negotiations with your spouse or trial litigation whenever necessary. Contact an experienced Naperville divorce attorney today at 630-504-0176 to request a free consultation.
Source:
https://www.ilga.gov/legislation/ilcs/documents/075000050k504.htm