Free Initial Consultations

630-580-6373
With offices in Naperville, Joliet, Wheaton, Plainfield & Chicago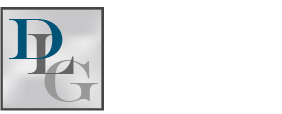 Should I Get a Prenup If I Own a Small Business?
As a business owner, the way you make a living differs from a typical "9 to 5" job. The business is more than just a source of income, it is a long-term investment that you have probably poured your heart and soul into. Protecting your business is crucial. This is one reason many business owners and entrepreneurs choose to sign a prenuptial agreement when they get married.
Benefits of a Prenuptial Agreement for Business Owners
If you are getting married, you may be interested in learning more about the benefits of a prenuptial agreement or "prenup." These legal tools are becoming increasingly popular for a number of reasons. Most importantly, a prenup protects business assets in the event of divorce. The divorce rate hovers around 40-50 percent, so preparing for this possibility is important for any engaged person.
In Illinois, equitable distribution laws require courts to divide marital property equitably or fair with regard to the spouses' circumstances in a divorce. Businesses that were established during the marriage are usually non-marital property not subject to division. However, many different situations can cause a business to be considered either partially or fully marital property. For example, the non-owner spouse may be entitled to a share of the business's value if he or she contributed time, money, or labor to the business. Through your prenuptial agreement, you can identify the business as non-marital property which is separate from the marital estate. Alternatively, you can establish each spouse's share of the business interests and liabilities. You can also designate how any appreciation in the business's value should be divided upon divorce. Doing this in advance can simplify divorce proceedings considerably.
Addressing the Stigma of Prenuptial Agreements
The last thing a newly engaged couple wants to think about is the possibility of divorce. Fortunately, establishing a prenuptial agreement does not destine a couple for divorce any more than getting car insurance destines someone for an automobile crash. Furthermore, creating a prenuptial agreement can benefit your marriage even if you never get divorced. Before you can decide on the prenup terms, you and your spouse will need a full account of each person's assets and debts. This will likely require a formal valuation of your business. The significance of getting on the same page financially with your soon-to-be spouse can hardly be overstated. Arguments about finances are consistently cited as a top cause of relationship stress. A prenuptial agreement gives you and your partner an opportunity to have a transparent discussion about your finances before you walk down the aisle.
Contact a Wheaton Prenuptial Agreement Lawyer
Contact a DuPage County family law attorney from Davi Law Group if you want to learn more about how a prenuptial agreement can benefit you and your spouse. Call 630-657-5052 for a free, confidential consultation.
Source:
https://www.cnbc.com/2015/02/04/money-is-the-leading-cause-of-stress-in-relationships.html
https://time.com/5434949/divorce-rate-children-marriage-benefits/