Free Initial Consultations

630-580-6373
With offices in Naperville, Joliet, Wheaton, Plainfield & Chicago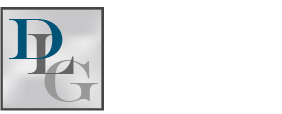 Should I Get a Prenup Before I Get Married?
If you are engaged, you may be thinking about the advantages of creating a prenuptial agreement with your soon-to-be spouse. There are considerable misunderstandings and misconceptions about prenups. However, more and more people are recognizing how beneficial these marital agreements can be. If you are getting married and you are on the fence about getting a prenuptial agreement, consider the following.
Prenuptial Agreements Are Increasingly Popular Among Younger Couples
Prenuptial agreements are becoming more and more popular among younger couples in the U.S. Many people in their 20s and 30s have divorced parents. They recognize that divorce is a possibility even in the happiest relationships. Therefore, it is best to be prepared for this possibility. Many millennials also have substantial assets and debts that they want to protect in the event of divorce.
A Prenup Can Protect Your Property Rights if You Divorce
One of the main uses of a prenuptial agreement is differentiating between marital and non-marital assets. In a divorce, marital assets are divided between the spouses. Non-marital assets stay with the spouse who originally owned the asset. A prenuptial agreement allows you to dictate which assets are marital and which are non-marital. For example, if you own a small business, you may want to ensure that the business is your property alone and does not get integrated into the marital estate. A prenup allows you to do this.
Prenuptial Agreements Can Benefit You Even if You Do Not Divorce
Many people think that prenuptial agreements are only beneficial if the couple divorces. In reality, having the "prenup talk" is hugely beneficial on its own. When you draft a prenuptial agreement, you and your partner will disclose your assets, debts, and other financial information. You have the opportunity to discuss future financial issues, expectations, and money management plans. A huge percentage of divorces are instigated by financial arguments. Having an honest conversation about finances before walking down the aisle can help you avoid arguments and build a foundation of trust that benefits you throughout your marriage.
Contact a DuPage County Prenuptial Agreement Lawyer
Prenuptial agreements can protect both spouses' rights in a divorce. If you are getting married and you want to learn more about the value of signing a prenup, contact the skilled Wheaton family law attorneys at Davi Law Group. Call us at 630-580-6373 for a free, confidential consultation.
Sources:
https://www.forbes.com/sites/halseyschreier/2020/10/16/financial-planning-for-young-adults-prenuptial-agreements-what-you-should-know-before-you-get-married/
https://www.businessinsider.com/why-sign-a-prenup-marriage-divorce-2018-9