Free Initial Consultations

630-580-6373
With offices in Naperville, Joliet, Wheaton & Chicago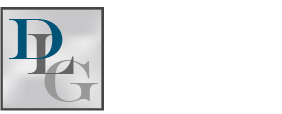 A major change in Illinois child custody law went into effect in 2016—a move that represents a shift to what some would call a more modern approach to addressing the needs of minor children in a divorce. Under the Illinois Marriage and Dissolution of Marriage Act, the law now requires divorcing spouses to work on a plan for allocation of parental responsibilities and parenting time.
Experts across the country have stated the numerous benefits to the concept of shared parenting, which is replacing the traditional joint and sole custody laws in other states. Since Illinois has followed suit, it is important for divorcing parents to understand how shared parenting will impact their lives.
Illinois Law on Shared Parenting
Effective January 1, 2016, Illinois law no longer refers to "custody" and "visitation" in addressing the needs of minor children. These terms have been replaced by "parental responsibilities" and "parenting time," both of which focus on the best interests of the child.
Parents must submit—either jointly or separately—a proposed parenting plan that covers issues related to decision-making and parenting time. If they can agree on these matters or can reach an accord through mediation, the court will approve the plan and it becomes part of the final divorce decree. Neither parent wins or loses, the child can live with both parents, and each parent is more involved with the child's life.
Benefits of Shared Parenting
There are numerous advantages to the shared parenting approach in Illinois and other states that have enacted similar laws.
For Children: In a typical custody-type situation, children may feel isolated from the parent that moves into a separate residence and fear losing touch. Having access to each parent equally allows children to build a solid relationship with both of them, instead of favoring the residential parent. Children are less likely to feel pressured to take sides, and do not experience a sense of abandonment when the parents end their relationship.

For Parents: The primary benefit of sharing child-raising for parents is that the arrangement is more in line with the situation that existed before the divorce. Neither parent is forced to work all day and then bear the burden of parenting afterwards, with minimal breaks to allow the other parent visitation.
Find Out How Shared Parenting May Impact Your Divorce in Illinois
Illinois has followed the lead of many other states in moving to a shared parenting approach to handling the unique needs of children in a divorce. There are benefits to the entire family under the state's parental responsibilities and parenting time law, yet the best interests of the child are still a top consideration.
The new legislation has not eliminated the complexities of divorce and shared parenting issues when there are disputes, however. Therefore, it is important to consult with an attorney who will advise you on the process. For more information on parental responsibilities, please contact a skilled DuPage County family law lawyer at Davi Law Group, LLC.
Source:
http://www.ilga.gov/legislation/ilcs/ilcs4.asp?DocName=075000050HPt%2E+VI&ActID=2086&ChapterID=59&SeqStart=8350000&SeqEnd=10200000