Free Initial Consultations

630-580-6373
With offices in Naperville, Joliet, Wheaton & Chicago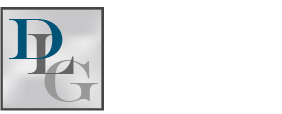 Illinois has been using the percentage shares model to calculate child support since 1984, but that changed on July 1, 2017. Now the state uses an income shares model, which places it on par with most other states in the U.S. Another notable change to the law is the inclusion of a shared parenting provision, which may impact a parent's child support obligation. Learn more about this provision, including how to determine if a modification to your current order may be warranted.
An Overview of the New Income Shares Model
Unlike the old child support model, which calculated child support based on the income of the paying parent and the number of children shared between parents, the new income shares model calculates child support based on the cost of raising a child (based on data from the Bureau of Labor Statistics). It also examines the income of the parents and then determines what percentage of child-rearing costs each should be responsible for paying. Spousal support is also factored into the formula now, which may impact those receiving both spousal and child support.
Shared Parenting Time
One of the most significant changes to Illinois' child support calculation model is the addition of a shared parenting provision. It states that, if each parent has the child for at least 146 nights out of the year, a shared parenting adjustment will be added to the calculation. A two-part calculation, the shared parenting adjustment multiplies the basic support obligation by 1.5, which is meant to account for the increased cost of child-rearing for both parents. Then the financial contribution for each parent is determined, and the amounts are adjusted to reflect the amount of shared parenting time that each parent has with the child.
Should You Request a Modification?
Although a parent can request a modification to their child support order at any time, alterations do not typically occur unless there has been a significant change. However, the updates to Illinois' child support laws could be enough to trigger a modification for those with shared parenting. Situations in which both parents make near the same income may also warrant a modification to the current child support order.
Contact Our DuPage County Child Support Lawyers
If you have shared parenting time with your child, or are seeking child support during a divorce or family law case, contact Davi Law Group, LLC for assistance. Dedicated and experienced, we work diligently to protect the best interests of you and your child. Schedule your personalized consultation with our DuPage County family law attorneys to learn more. Call 630-580-6373.
Sources:
http://www.wsiltv.com/story/34690857/new-child-support-law-to-take-effect-in-illinois
http://www.ilga.gov/legislation/ilcs/ilcs5.asp?ActID=3638&ChapterID=59