Free Initial Consultations

630-580-6373
With offices in Naperville, Joliet, Wheaton & Chicago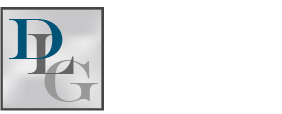 An article recently published by The Windy City Times discussed same-sex couples being legally allowed to marry across the state of Illinois. Beginning on June 1st, the state's Religious Freedom and Marriage Equality Act took effect across the state, giving same-sex couples the right to marry and enjoy all of the same rights and privileges as married heterosexual couples. A number of counties had allowed same-sex couples to procure marriage licenses for the past several months in advance of the law taking effect, in light of a federal ruling in February that the state's ban on same-sex marriage was unconstitutional. Other counties decided to wait until the law went into effect this month to issue marriage licenses to same-sex couples.
Couples Seeking Marriage Licenses
Despite the Federal Court's ruling in February, county clerk's offices in Illinois who did accept early applications were not overrun with same-sex marriage license requests. Many of them surmised that this was perhaps because couples wanted to wait to plan their ceremonies and weddings for the summer months, since the licenses are only valid for 60 days. Another reason couples may have put off getting their marriage license right away is because a portion of the Religious Freedom and Marriage Equality Act allows couples who have already entered into a civil union to backdate their licenses to the date of their union, without the need for a new ceremony or a new fee. This rule did not apply until June 1st.
Concerns
After the February ruling, many officials and county offices expressed concern about the legal effects of same-sex marriages that occurred early, before the law took effect on June 1st, in the event of divorce. Their concern was that early action may present complicated legal implications. Other opponents of same-sex marriage expressed their concern with the new law. Even city officials expressed opposing views when discussing whether to recognize June as Marriage Fairness Act Awareness Month. The resolution passed in an eleven to nine vote.
Family Law Attorney
The legality of same-sex marriage will have legal implications beyond the marriage ceremony. Issues like divorce, child custody and support, and other family law matters will surely apply to same-sex couples just as they are experienced by heterosexual couples. It is crucial to discuss these matters with an experienced family law attorney who can listen to the facts of the case and advise a client of his or her options and rights.
If you are considering divorce, or another family law matter, the team of knowledgeable attorneys at Davi Law Group, LLC can provide you with expert assistance, just as we have for numerous other clients. Feel free to
contact
us today to schedule a consultation. We have offices located in Chicago, Wheaton, and Warrenville.