Free Initial Consultations

630-580-6373
With offices in Naperville, Joliet, Wheaton, Plainfield & Chicago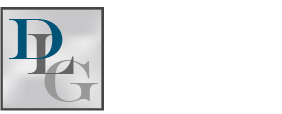 When couples struggle with issues in their marriage, divorce may seem like the most appropriate choice. However, there is another viable, less permanent option available. Legal separation allows parties to collect child support or alimony while living apart. Other legal actions, such as the filing of a parenting plan, can also be implemented into a legal separation.
Examining the Potential Benefits of Legal Separation
Not every couple is ready to call it quits when they have problems, yet many cannot continue living together under the current circumstances. Legal separation allows them to remain married while living apart. If they work things out, they can come back together and dissolve the separation. In contrast, if the parties are unable to overcome their problems, they can move forward with a divorce.
Legal separation also allows the parties certain liberties, such as the ability to file a parenting plan to ensure their time and rights to the child are preserved during the separation. Parties may also seek a division of assets, child support, and/or alimony. One of the big benefits to this is that, if the parties do ultimately divorce, most of the details will be ironed out.
Separation or Divorce - Which Option is Right for You?
One of the biggest reasons that couples choose separation over divorce can be traced back to the finality of divorce. Once the paperwork has been filed and entered as an order, the marriage is officially over. Not everyone is ready for such a permanent end to their marriage.
During separation, parties can attend counseling or therapy - independently, and with their spouse. Depending on the situation, issues may be worked out eventually, and the couple can end their separation and reunite. Alternatively, if they cannot resolve their differences, they can move forward with the divorce process.
Contact Our DuPage County Family Law Attorneys
Remember that the details of your separation can (and likely may) transfer over if you do ultimately file for a divorce. So, whether you plan on filing for divorce or separation, it is important to have a legal advocate on your side - one that can protect both your rights and interests. More specifically, hire a skilled legal team with a proven track record.
Contact Davi Law Group, LLC, where you and your future are the top priority. Seasoned and experienced, our Wheaton family law lawyers will work hard for the most favorable outcome possible. Call 630-580-6373 to schedule your personalized consultation with our office today.
Source:
https://19thcircuitcourt.state.il.us/2131/Legal-Separation
http://www.ilga.gov/legislation/ilcs/ilcs5.asp?ActID=2086&ChapterID=59