Free Initial Consultations

630-580-6373
With offices in Naperville, Joliet, Wheaton & Chicago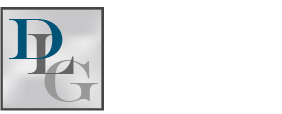 Some child support cases are straightforward, such as those involving divorcing parents, where paternity is assumed. Unfortunately, when the law does not automatically establish paternity, obtaining child support can be far more difficult. Perhaps the most challenging of situations are those that involve a father who outright denies paternity.
Establishing Paternity in Illinois
If the parents of a child were not married at the time of the birth, paternity must be legally established through one of three methods:
A Voluntary Acknowledgement of Paternity (VAP) is signed by both the mother and father and filed with the Illinois Department of Healthcare and Family Services (DHFS);
An Administrative Paternity Order is pursued by DHFS; or
An Order of Paternity is established by the courts.
VAP forms are only considered as valid if both the mother and the father agree on paternity. Otherwise, paternity is established through another method. In cases where the father denies paternity altogether, the courts of DHFS may request a DNA test.
Knowing When to Start the Process
When paternity must be legally established, mothers are encouraged to attempt to start while they are still pregnant - especially if there are concerns that the father may deny his connection to the child. DNA testing can now be done safely during pregnancy, and doing it this way ensures paternity is already established at the time of the child's birth. As a result, the mother may experience fewer delays when she pursues child support through the DHFS or the courts. If it is not possible to establish paternity during the pregnancy, it is recommended that mothers being the process as soon as they are able to do so.
Establishing Paternity for Your Child
With so much to do and plan for before a baby arrives, the last thing an expectant mother needs is the stress from dealing with a father who denies his paternity and connection to their child. Mothers in such situations can seek seasoned, competent legal assistance with the process. Doing this can ease the stress that she experiences during the process, which may ultimately reduce her risk (or the severity) of certain pregnancy complications. It can also smooth her path in the pursuit for child support and allow her the time she needs to prepare for her impending birth.
If you or someone you know needs assistance with establishing paternity for an unborn child, contact Davi Law Group, LLC for help. Our seasoned Wheaton family law attorneys are dedicated to preserving the best interests of children, and we can skillfully assist you. Call 630-580-6373 to schedule your consultation with us today.
Sources:
https://www.illinois.gov/hfs/ChildSupport/FormsBrochures/Pages/hfs3282.aspx
http://americanpregnancy.org/prenatal-testing/paternity-testing/