Free Initial Consultations

630-580-6373
With offices in Naperville, Joliet, Wheaton & Chicago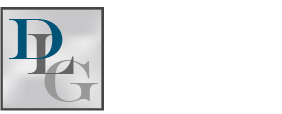 When couples adopt a pet, they rarely consider what might happen if they one day divorce. Unfortunately, divorce does happen – and if an animal is involved, someone may end up heartbroken. Learn more about what happens to a pet in divorce, including how the trend may be changing, with help from the following information.
How Pets Are Classified in Divorce
Pets are usually treated as property in legal proceedings – including divorce – but unlike other assets, a pet cannot be sold or divided. You cannot split an animal, and its only real value is to the owners. Treating it like a human child, with custody and visitation rights, has historically been frowned upon. Because of this, pets usually go to one owner in a divorce.
Deciding Who Gets the Family Pet
A family pet cannot speak for itself, nor can anyone truly attest to the relationship that each pet shares with its owner. However, there are a few considerations that the courts will look at when trying to determine who gets the family pet in a divorce. Some of these may include who:
Purchased the pet;
Cares for the pet's daily needs;
Pays for pet-related expenses (i.e. vet bills, food, toys, etc.);
Wants the pet (not all spouses share the same bond with their pet); and
Has the financial means to continue caring for the animal.
Unfortunately, some of these considerations fall short when it comes to protecting the animal's best interest. As an example, a spouse who does not share a bond with the pet but purchased and paid for the pet's expenses could try to use the animal as a bargaining chip in divorce. Worse yet, they may use it to seek retaliation. In these complex situations, it is crucial that parties seek legal assistance with their case.
Hope for the Future of Animals Everywhere
Although most states still consider animals as property in divorce court, a recently passed law in Alaska brings hope for the future. It requires that the courts at least attempt to determine what may be in the pet's best interest. The law also allows the assignment of joint custody for the pet, which would give each pet owner time with the pet, as well as decision-making power in its care and treatment (i.e. whether to put the pet to sleep during a serious illness or seek treatment). A legislator in Rhode Island introduced a similar bill earlier this year.
Contact Our DuPage County Divorce Lawyers
If you are planning for divorce and are worried about the welfare of your pet, contact Davi Law Group, LLC for assistance. Dedicated and experienced, our DuPage County divorce lawyers realize that your animal is more than just a piece of property, and we will strive to protect their best interest. Learn more about how we can help by scheduling a personalized consultation. Call 630-580-6373 today.
Source:
http://www.chicagotribune.com/lifestyles/sc-dog-divorce-family-0307-20170302-story.html