Free Initial Consultations

630-580-6373
With offices in Naperville, Joliet, Wheaton, Plainfield & Chicago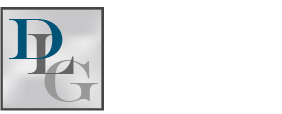 Second Divorces and Blended Families – What Every Step-Parent Should Know
Although divorce rates in America have declined over most age groups throughout the last several years, the rate is still high enough to create the perfect conditions for large blended families. Sadly, the risk of divorce is much higher for those in their subsequent marriages. If one does occur, the new family unit could be at risk of a breakdown – and that can be especially damaging to children who have already experienced a divorce. Learn how you can protect your children and stepchildren from the negative effects of a second divorce, and discover how an experienced attorney may be able to help.
The Legal Complexities of Blended Families
While some stepparents legally adopt their stepchildren, this is not always an option. That is because the biological parent retains their rights unless they give them up voluntarily or have had them severed by the courts. In most instances, this is a positive thing. It can increase the chances that the child will have a continued relationship with both of their biological parents, which can reduce their chances of a maladjustment issue after a divorce.
Unfortunately, if the child then loses a stepparent that they had a bond with after a divorce, they may still be at risk for mental or emotional issues. For example, studies indicate that children of divorce are at an increased risk of experiencing depression and anxiety. That risk could be increased if they experience more than one divorce, and separation from a parent they have a bond with can further increase that risk – that includes the severance of a bond they may have developed with a stepparent.
Preserving Your Family During a Second Divorce
To gain parenting time and an allocation of parental responsibilities over a child, parents must usually have legal rights to the child. However, stepparents may still be permitted to pursue these rights to the child if they can prove that they have developed a bond, and that severance of it could cause unnecessary and undue harm to the child. Thankfully, an attorney can assist with the process and improve your chances of a positive outcome.
Contact Our Wheaton Divorce Lawyers
If you are in the process of a second divorce and want to ensure you continue the bond that has developed between you and your stepchild, contact Davi Law Group, LLC for assistance. Our experienced Wheaton divorce lawyers can represent your case and assist you in your pursuit of parenting time. Schedule a personalized consultation by calling 630-580-6373 today.
Sources:
https://www.bloomberg.com/news/articles/2017-12-18/divorce-is-making-american-families-66-bigger
http://www.ilga.gov/legislation/ilcs/ilcs4.asp?ActID=2086&ChapterID=59&SeqStart=8300000&SeqEnd=10000000