Free Initial Consultations

630-580-6373
With offices in Naperville, Joliet, Wheaton, Plainfield & Chicago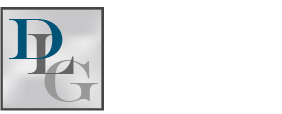 SB-57 New Rules: No-Fault Divorce, Reconciliation, and Waiting Periods
New changes to the Illinois Marriage and Dissolution of Marriage Act will go into effect in January 2016. The Act establishes rules for marriage, separation, divorce, custody, and child support in Illinois. Changes in the marriage act will update the grounds for divorce, eliminate reconciliation requirements and reduce the period of time a divorcing couple is required to wait before seeking a divorce.
Couples are Limited to No-Fault Divorce
Senate Bill 57 will eliminate fault-based divorce. Couples seeking to divorce will no longer need grounds for filing for divorce. Currently, a couple may file for a divorce on accusatory grounds. The grounds for divorce include:
Impotence/infertility;
Desertion/willful absence;
Bigamy;
Drug or alcohol addiction;
Physical abuse;
Mental cruelty;
Criminal conviction; or
Transmission of an STD.
Once changes to the marriage act are implemented, these grounds will be irrelevant and a no-fault divorce will be the only option available in Illinois. Therefore, a couple will be able to divorce without making a specific accusation against their spouse.
Reconciliation No Longer Required
Currently, the law requires a divorcing couple to prove they were living separate for at least two years, experienced irreconcilable differences, and that efforts at reconciliation have failed. Starting next year, couples will be able to seek a divorce by demonstrating that there was an "irretrievable breakdown" of the marriage caused by irreconcilable differences. A couple will also need to demonstrate to that reconciliation attempts failed or attempts to reconcile would be impracticable. If a couple can demonstrate either fact to the court, they may be granted a divorce.
The Waiting Period is Reduced
Under current law, when a spouse files for divorce based on irreconcilable differences, the couple must live apart for two years before finalizing the divorce. Under the new rule, the required period a couple must be separated has been lowered for contested divorces and completely eliminated for uncontested divorces. Divorcing couples will no longer need to live apart in order to obtain a no-fault divorce. In fact, parties who have lived separately will be able to use that separation period to prove irreconcilable differences. This new change will make it easier for divorcing couples to meet the law's requirements and obtain a divorce.
Contact an Attorney
If you are considering a divorce and have questions regarding how the new waiting periods, reconciliation, and no-fault rules may impact your divorce, please contact the DuPage County divorce attorneys at Davi Law Group, LLC. We understand these new changes and can help you understand how they will affect your divorce. Please contact us today to schedule an appointment to discuss your case.
Source:
http://www.ilga.gov/legislation/99/SB/PDF/09900SB0057lv.pdf