Free Initial Consultations

630-580-6373
With offices in Naperville, Joliet, Wheaton & Chicago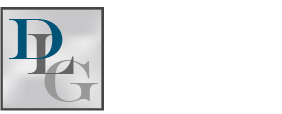 It has been a little over two years since same-sex marriage became legal in Illinois. Bill Flick, a Pantagraph columnist, recently wrote about how now we are starting to see more same-sex divorce. He quotes an unnamed divorce lawyer who said 'Even unhappy couples make it a year or two.' Now that same-sex divorces have started to happen more frequently, it is important to understand them and how they may be the same and different from opposite-sex divorces.
The Divorce Process
The divorce process is the same for same-sex and opposite-sex couples and both need to meet the jurisdictional requirements in order to get a divorce in Illinois. Otherwise, the process is generally the same, and most of the considerations are the same, with a few exceptions including the ones explained below.
Property Division
Generally, property division of assets acquired during the marriage will be the same as it is for opposite-sex couples. However, as same-sex marriage only relatively recently became legal, there are only a few years for a couple to have marital property, and all the property from before the civil union or marriage will be considered separate property no matter how long the couple had been together before civil unions and marriage were made legal in Illinois. If a couple was in a civil union before the marriage, then the property the couple acquired during that time will also be considered marital property. Therefore, even though a same-sex couple may have been together for decades, they only get the benefit of acquiring marital assets together during the time after they entered into a civil union and/or marriage.
The Illinois Supreme Court recently doubled down on the idea that only couples that were legally married or in a civil union get the benefit of marital property in a recent decision. The case, Blumenthal v. Brewer, reaffirmed the 1979 case Hewitt v. Hewitt by saying that cohabitating couples do not get the benefits of marital property and any property brought in by one of the partners is their separate property to take with them after the relationship ends.
Custody
The other thing that can be complicated in same-sex divorces is custody, especially if one parent is the biological parent and the other parent has not adopted the child. Under the law as it is interpreted in the 2015 Illinois Supreme Court Decision In re: Parentage of Scarlett Z.D., Illinois does not recognize a doctrine of equitable adoption when it comes to custody. This means that unless a non-biological parent formally adopts the child, during a divorce he or she will not be considered a parent.
DuPage County Divorce Lawyers
If you are in a same-sex or opposite-sex marriage and are thinking about divorce, you will want a knowledgeable divorce attorney on your side that understands the nuances of your relationship and how the law affects it. Our skilled DuPage County divorce lawyers at Davi Law Group, LLC can help you with any kind of divorce you may have.
Sources:
http://www.pantagraph.com/blogs/flick/flick-divorce-st-century-style/article_8bd6384d-0c54-5414-83aa-97c82c16388d.html https://apps.fastcase.com/Research/Public/ExViewer.aspx?LTID=BC0tNxW7xZTXm2DxjExzzOtGSahYTKOeM6wPKnKjnagjnjlDr3ZH14Op/z1uAhHRp1+8VX44G3FpGSlwphPkum4BckimJzphkcVQ2a44E46wSm7m3WKNWSy0N8+d9wi9aa4c/jn7aYyX5sdd0F8LZgURC7kEZ2Kmb4H1FoyhD4s=