Free Initial Consultations

630-580-6373
With offices in Naperville, Joliet, Wheaton & Chicago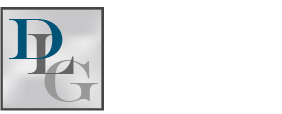 The 2015 Supreme Court decision in Obergefell v. Hodges required that all 50 states recognize same-sex marriage, but a gap in the family law system remains. Couples, who may have spent years living together before they could legally marry, find that same-sex divorce is not just complex, but potentially unfair – even in a state that strives to provide an equitable distribution to all divorcing parties. Learn how you can protect your rights and best interests, as well as those of any children that may be involved, with help from the following information.
Understanding the Problem
During the division of assets (and possible consideration of alimony), judges consider several factors – one of them is the duration of the marriage. For same-sex couples, the start of the marriage may have occurred long before the state legally recognized or allowed their union. Sadly, this creates quite the problem when trying to determine the duration of the marriage – especially if the parties disagree on the date. Yet, even if both parties agree on the date on which the marriage began, the judge may not acknowledge any of their time together before the legal commencement of their marriage in the settlement.
The implications of this can be serious, regardless of the circumstances, but when one party is disadvantaged (meaning one earned substantially less money than the other, often for reasons related to child-rearing), the results can be catastrophic. Assets may be improperly divided, perhaps to the point that one party loses a substantial sum of money. Parenting time and the allocation of parental responsibility may be unfairly divided (if both parents are even acknowledged since, in some cases, they may not be). Alimony that may be owed could be cut short or, in the worst of situations, denied altogether.
Mitigating the Risks in Your Divorce
Same-sex divorce may be riddled with risks but, thankfully, it is possible to mitigate against them. First and foremost, parties should ensure they have legal representation, right from the very start of their case. Second, same-sex couples may find that mediated divorce offers more options, better flexibility, and the potential for a fairer division of assets, property, and child-related matters. Of course, litigated divorce may still be necessary, especially if one party refuses to compromise, but both parties should remember that a judge may know little about you, your spouse, and any involved children. Matters are far more likely to accommodate your family and its needs – not just today, but on into the future – if you reach a compromise together.
Davi Law Group, LLC can skillfully assist with your Illinois divorce, regardless of your circumstances or method of divorce. If mediating, we can work in your interest to ensure negotiations are fair and that you are not giving up too much in the final agreement. If litigating, we can aggressively protect your rights and best interests. Schedule your personalized consultation with our DuPage County divorce attorneys to get started. Call 630-580-6373 today.
Source:
https://www.cnbc.com/2017/11/10/same-sex-divorce-poses-complications-for-some-splitting-couples.html