Free Initial Consultations

630-580-6373
With offices in Naperville, Joliet, Wheaton & Chicago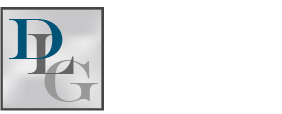 Often in divorce or child custody cases, the primary concern is, or should be, the well being of any children that are involved in the case. In fact, the standard the court uses to make decisions regarding custody and support is always what is in the best interests of the child. Now, a recent article suggests that establishing routines for children to follow is found to boost their social and emotional health, which would be in their best interests, and may help when adjusting to new lifestyle changes, such as divorced parents and split schedules.
Routines that Focus on Consistency
The article features a number of parents who testify to the fact that routines and providing children with constants in their lives helped them adjust to change while also teaching them to be flexible. The idea is not so much focused on sticking to a tight schedule, but rather valuing consistency that give kids a sense of security and belonging by providing them with structure and a stable environment. Research shows that this leads to kids feeling more competent and confident.
Effects of Routines on Kid's Health
More than promoting competent and confident attitudes, routines are also shown to better the social and emotional health of children. In fact, one study has shown that for every routine a parent and child participate in together, the social-emotional benefit increases. The measure of social and emotional health used is based on the child's ability to understand emotions, empathize, exhibit self-control, and form positive relationships with others. Children who do this well are shown to adapt better in school.
On the other hand, kids who have poor social emotional health are at a higher risk of experiencing difficulty in reasoning and problem solving, may have reduced attention spans, and may experience a lower level of social acceptance. All of this can impact their academic achievement and overall health, and can affect their well-being into their adult years.
Interactive Communication
A key point of the study is that kids like regular activities in which their parents and others are interactive with them. The most important aspect of any given routine is that it involves communication. All of this suggests that the quality of time parents spend with their children is important.
Routine Needed for Children of All Ages
All kids, from toddlers to teenagers, need routine in the form of rules and repetition to feel safe and know what expectations are placed on them. While the type of routine and how rigidly they are stuck to it will vary depending on the child's age, the need for routine spans across all ages. Teens may be able to begin forming their own routines as they may require more privacy and personal space.
Shared Routines for Children of Divorce
Taking into account all of the benefits already touted for providing kids with structure and consistency, it seems logical to follow that routines are especially important for children of divorce. Both divorced parents employing shared routines is invaluable for their children. Children who can expect similar routines from each parent do much better as the result of having common households.
The attorneys at the Davi Law Group, LLC have successful experience representing parents in both divorce and child custody matters. Feel free to
contact us
today to schedule a consultation. We can discuss your case with you and provide you with expert legal guidance. We serve clients in DuPage County and the surrounding areas.