Free Initial Consultations

630-580-6373
With offices in Naperville, Joliet, Wheaton, Plainfield & Chicago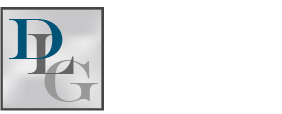 Risk Factors and Causes of Domestic Violence
Domestic violence is a major problem in the United States. According to studies sponsored by the National Institute of Justice, each year about 1.3 million women and 835,000 men experience domestic violence in relationships. If you or a family member has encountered domestic violence, you should take steps to protect yourself from the violence. A
capable family law lawyer
can assist you in obtaining legal protection against a violent spouse. There are a number of reasons for domestic violence, according to an article at About.com. Researchers have found several major risk factors and reasons for domestic abuse such as early parenthood, drinking problems, poverty, and ending a relationship.
 Early Parenthood. Women who become mothers at a young age are much more likely to become victims of domestic abuse than other women. In addition, men who become fathers at the age of 21 or under were over three times more likely to be abusers than men who had not fathered children at that age.
 Drinking Problems. Men who are heavy drinkers are at a higher risk for violent domestic behavior. Over two-third of the abusers who commit or attempt homicide were under the influence of alcohol or narcotics.
 Poverty. Extreme poverty increases the risk of domestic violence. On average, poor households have higher incidents of domestic violence. Furthermore, the reductions of aid to households tend to increase the likelihood of domestic violence.
 Ending a Relationship. A woman who attempts to leave her violent partner is at high risk of violence and homicide, and the partner's violent behavior often comes with no warning.
If you or someone close to you has become a victim of domestic violence and would like to seek legal help, contact an
experienced divorce attorney in Chicago
at once.