Free Initial Consultations

630-580-6373
With offices in Naperville, Joliet, Wheaton & Chicago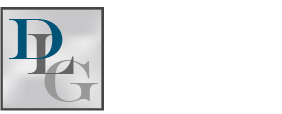 A parenting plan for decision-making and parenting time is a part of any Illinois divorce when minor children are involved, whether it is by agreement of the parties or ordered by the court. The provisions of the plan that cover parenting time refer to the periods where one parent is responsible for care-taking duties. However, provisions may not address what happens when something "comes up" to impact the normal schedule.
Illinois law regarding the right of first refusal is intended to alleviate issues that may arise under these circumstances. You should discuss your situation with a qualified parenting time lawyer. Still, some answers to the most common questions on right of first refusal should be helpful.
What is the Right of First Refusal?
When one parent is unable to watch a minor child during regular parenting time as defined by the parenting plan, he or she would typically retain a caretaker to handle this responsibility. However, a right of first refusal means that the parent would first have to offer the other parent an opportunity to provide care before resorting to a third-party caretaker.
How Do I Establish a Right of First Refusal in an Illinois Divorce?
A right of first refusal clause is not a necessary component of a parenting plan, but parents can agree to any arrangement that aligns with the child's best interests. If the parents cannot reach an accord, a court may consider whether to award one or both ex-spouses a right of first refusal in appropriate situations.
What Are the Specific Factors in a Right of First Refusal Clause?
Where a judge determines that the child's best interests would be served by granting a right of first refusal to one or both parents, the terms of the order must directly state certain factors. Factors include:
Duration of the Disruption to Normal Parenting Time: The order should state the minimum amount of time that will trigger the refusal right;
Identity of the Alternate Caretaker: A judge may address the kind of individuals that may care for the child and not trigger the right of first refusal;
Offer and Acceptance Details: The order should address how the parents communicate the right of first refusal; and
Transportation Details: In the order, the judge may designate who takes responsibility for transportation if the offer is accepted.
An Experienced Illinois Parenting Time Attorney Can Help
It is inevitable that parenting time may be affected by one spouse's special plans, job-related matters, or other unexpected changes in circumstances. The right of first refusal gives one parent the opportunity to handle care-taking duties when the other's parenting time would otherwise require a babysitter. You should review options and benefits regarding right of first refusal clauses with an experienced lawyer to determine whether the arrangement would work for you. For more information on parenting time and right of first refusal in parenting plans, please contact the passionate DuPage County family law attorneys at Davi Law Group, LLC today.
Source:
http://www.ilga.gov/legislation/ilcs/ilcs4.asp?DocName=075000050HPt%2E+VI&ActID=2086&ChapterID=59&SeqStart=8350000&SeqEnd=10200000