Free Initial Consultations

630-580-6373
With offices in Naperville, Joliet, Wheaton & Chicago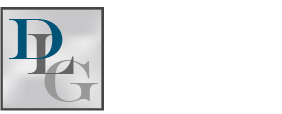 If someone is alleging that you are the father to a child that you do not believe is yours, then it is important to take the necessary steps to prove parentage and make sure that you are not liable for child support or other responsibilities to the mother or child.
If You Are Married to the Mother
Under Illinois law, if you are married to the mother of the child at the time of the birth, there is a presumption that you are the father of the child. The spouse of the mother is also presumed to be the father of a child if the mother was married and the marriage ended within 300 days before the birth of the child. If there are two different presumed fathers, then the court will look at all the facts and circumstances and make a decision in line with the best interests of the child.
Illinois allows an exception for babies born under a valid gestational surrogacy agreement. For instance, if a man is married to a woman who has agreed to be a gestational surrogate pursuant to a valid contract, then he will not be presumed to be the father.
If a presumptive father does not believe that he is the biological father of the child, and he does not want to be the legal parent of the child, then he can go to court to prove that he should not be the legal father of the child.
Voluntary Acknowledgement of Paternity
A voluntary acknowledgement of paternity is a form that an unmarried father can sign that will officially name him as the father. If you do not believe you are the father, or have questions about whether or not you are the father, you should refrain from signing and completing this form. If you do turn out to be the father, you can get a court order of paternity later.
If you have signed a voluntary acknowledgement of paternity, you can still rescind it within 60 days. You can sign and mail a "Rescission of Voluntary Acknowledgement of Paternity" form to the Department of Health and Family Services. If it has been more than 60 days, then you can begin court proceedings to take back your acknowledgement, though it is much more complicated and the court will only take it back in the case of fraud, material mistake of fact, or duress.
We Can Help You with Your Case
Whether you are trying to prove paternity or disprove paternity, it is important to have knowledgeable attorneys on your side to protect your rights and make you aware of your responsibilities. Our compassionate DuPage County paternity attorneys at Davi Law Group, LLC can help you with your paternity case.
Source:
http://www.idph.state.il.us/vitalrecords/births/Pages/paternity.htm