Free Initial Consultations

630-580-6373
With offices in Naperville, Joliet, Wheaton, Plainfield & Chicago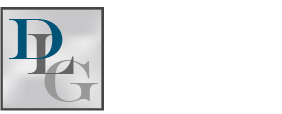 Reuniting with Your Child After Removal
When your child has been removed from your care, it can be difficult to determine what steps to take next. It can also be difficult to regain child custody and have your child returned to you. If your child has been removed from your home, then you may feel powerless and angry. While these feelings are normal, you should also be aware of your legal rights.
What Can I Do to Help Get My Child Back?
First, you need to make sure that you give the court all of the information it needs. This can be hard when you are worrying about your child. Also, you should begin working on every aspect of your life that will help you get your child back. Additionally, if you want to have your child back, then start coordinating with the court, your case worker, and your lawyer to begin working towards getting your child home.
You Can Have Your Child Returned to You
DCFS is required by Illinois law to try and keep your family whole and to resolve your case within a certain timeframe. While you will need to demonstrate to the court that you are ready to take care of your child, you still have rights. To be sure, you can:
Ask questions: Ask the caseworker, lawyers, and judge questions about your case. Once you have an attorney, do not be afraid to ask your lawyers about any aspect of the case;
Ask your attorney about placement: Attend and participate in every hearing related to your child's placement. You can help direct your child's placement. If you have a relative who can take in your child, you may ask your caseworker to place your child with your family. Your lawyer can help you present your ideas about a better placement for your child;
Request visitation: You may have supervised visitation with your child;
Appeal: You can appeal decisions made about your child. You will need to work with your attorney to make sure he or she understands your concerns and develops a strategy for court; and
Testify about placement: You can testify in court. You may present witnesses that you choose and your lawyer can cross examine other witnesses.
Let an Attorney Help you Regain Custody of Your Child
Understanding what is happening when your child is removed from your custody can be frustrating and difficult. However, you do have rights. If your child has been removed from your custody, and you are ready to fight to get your child back, let the DuPage County child custody attorneys at Davi Law Group, LLC help you. We understand the nuisances of child custody cases and we can help you develop strategy for proving to the court that you are ready to be reunited with your child. Please contact us today to schedule an appointment.
Source:
http://www.ilga.gov/legislation/ilcs/ilcs5.asp?ActID=245&ChapterID=5