Free Initial Consultations

630-580-6373
With offices in Naperville, Joliet, Wheaton & Chicago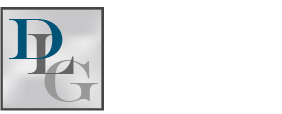 The adoption of a child can be exciting and stressful at the same time. To reduce the strain on both birth parents and adoptive parents, it helps for all parties to know their rights.
As a birth parent in Illinois, you have the right to be treated with dignity and respect at all times, and make decisions without being coerced or pressured. You can choose to work with social service agencies while you are deciding whether to place your child for adoption. You are allowed to work with an adoption agency or attorney of your choice, and you can change to a different agency or attorney at any time, as long as you inform all involved parties promptly.
No one working at these agencies, or working with you on your adoption, can share your identifying information without your permission. In rare cases, your information could be shared for a very good reason, if required by Illinois law or directed by a court order. Non-identifying social, medical, and mental health information about you and your family will be shared in an adoption that is facilitated by an agency, and can be shared in private adoptions. You are free to include your family and friends in any meetings you have with the agency or attorney.
You have the right to receive counseling during your pregnancy, and after your child is born. You can also ask to be involved in an agency's choice of adoptive parents, and if your request is not honored, you are free to choose another agency that will involve you in the decision. You can request to have the adoption of your child be open or closed, but any agreement that is reached between you and the adoptive parents cannot be enforced in Illinois courts. You have the right to decide on a hospital or birthing plan, including the possibility of having access to your child after the birth. You are able to see your child before signing a surrender or consent to adoption, which is final and irrevocable. You must receive copies of any document that you sign, in your preferred language. You are also entitled to receive a list of any financial or other support that has been promised to you. Support associated with your basic activities of daily living and any medical expenses related to you and your child is allowed under Illinois law.
Responsibilities of Birth Parents
In addition to these rights, birth parents are also responsible for being cooperative and honest with the agency or attorney that handles the adoption. Receiving financial assistance during your pregnancy does not obligate you to place your child for adoption or repay the agency or prospective adoptive parents for any support that you received. However, you are required to not receive support from more than one agency or attorney representing adoptive parents at a time. You must provide the documentation showing your financial need, so that agencies or adoptive parents can determine an appropriate level of financial support.
Birth mothers are also required to fill out an Affidavit of Identification, indicating the father of the child. You also must provide as much medical and health history as possible, so that your child and their adoptive family will have this crucial information.
Seek Counsel on Your Adoption
If you are making the hard choice of whether to place your child for adoption, a dedicated DuPage County family law lawyer can support you along the way. At Davi Law Group, LLC, we can lay your options out clearly for you, along with the rights and responsibilities that you would have for each course of action. We will gladly represent your interests in court and fight to ensure that your rights are upheld. Contact our DuPage County offices today for a consultation.