Free Initial Consultations

630-580-6373
With offices in Naperville, Joliet, Wheaton, Plainfield & Chicago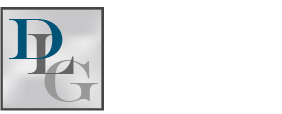 What Are My Responsibilities as a Disabled Adult's Guardian?
When an adult suffers from a condition that renders him or her unable to handle personal and financial matters, an Illinois court may appoint a guardian to handle these tasks. If you are the individual appointed to care for the needs of a developmentally disabled person, there are certain obligations and responsibilities you undertake as a guardian. In sum, you have two duties: You manage the ward's personal care, and are also accountable for his or her financial affairs. Your role is an important one under the Illinois statute, so it is important to work with an experienced guardianship attorney to ensure compliance with the law.
Guardian of the Ward's Estate
The term "estate" refers to the real and personal property that belongs to the ward. As estate guardian, you manage all aspect of the person's assets, including real estate, bank accounts, investment accounts, interests in a business, automobiles, household items, and personal belongings. You are required to care for, manage, and invest estate property frugally and in such a way as to provide for the comfort and suitable support of the ward. Any expenses outside this legal mandate can have serious consequences. For certain expenditures, you will need a court order approving the transaction.
Personal Guardian for a Ward
As a personal guardian, you are responsible for maintaining the health and welfare of the ward. Your obligations are to ensure he or she receives proper medical care, resides in comfortable conditions, has access to proper education, and gets appropriate emotional support. In addition, you must arrange for grooming and hygiene, and take care of any professional services as required by the court.
General Responsibilities
Under Illinois law, guardianship is not intended to replace the thoughts and intentions of the ward. The powers of the guardian must only be applied as necessary to promote his or her well-being, and protect against neglect or exploitation. The guardian's acts must support the ward's independence, with a focus on allowing an amount of self-reliance that would be appropriate based upon the circumstances. These concepts apply to both guardians of both the estate and person of the ward.
Estate and Personal Guardians Need Knowledgeable Legal Representation
You are taking on a very important role when you have been appointed as the guardian of a ward's estate and/or person, so it is critical to adhere to the requirements established by law. The Illinois statute is clear on your responsibilities and there can be serious consequences for non-compliance with your obligations as guardian. An attorney can assist you with various tasks associated with guardianship, and can represent your interests in court. For more information on guardianship law in Illinois, please contact one of the experienced DuPage County family law lawyers at Davi Law Group, LLC today.
Source:
http://www.ilga.gov/legislation/ilcs/ilcs4.asp?DocName=075500050HArt%2E+XIa&ActID=2104&ChapterID=60&SeqStart=14300000&SeqEnd=17750000