Free Initial Consultations

630-580-6373
With offices in Naperville, Joliet, Wheaton & Chicago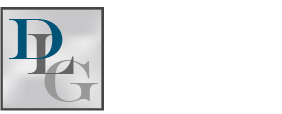 There are not many issues in a divorce that are as difficult as deciding which parent a child will live with post divorce. Even after a court has decided child custody and visitation, one parent may want to request changes to custody throughout the child's youth. There are several reasons why a noncustodial parent would want to seek a change in custody; such reasons may include:
A fear the child's safety will be threatened if they remain with custodial parent;
A desire to lower child support payments; or
A tactic to cause emotional harm to the custodial parent.
Whatever the reasons are for wanting a change in child custody, modifying a child custody order involves more than demonstrating who is the better parent.
The Child's Best Interests
When a court decides a matter regarding a child, it will use the best interests of the child standard to make the decision. Defining the best interests of the child is complex. This requires the court to consider the child's physical, emotional, and mental wellbeing. Courts may make this decision by considering testimony from psychologists, teachers, and community members. In some cases the court may consider evidence presented by the parents. A court is likely to view your request to modify favorably if your request will improve your child's circumstances and opportunities. Every child custody decision is unique. However, there are certain factors that are considered to be in the child's best interests and include the following:
Opportunities for the child to develop a relationship with both parents;
A stable home, school, and general living environment;
Regular contact with extended family members; and
An improved home environment with safeguards that encourage the child to develop.
How Can I Change Custody?
In order to change a custody order, one parent must file a motion with a court requesting a change in the existing order, the changes requested, and a description of reasons the change would be in the best interests of the child. A court may order parents to try mediation before hearing arguments. In rare instances, a court may appoint a guardian ad litem to represent the interests of the child. During the hearing, the parent requesting the change must produce enough evidence to show the current custody agreement is not in the child's best interests.
Contact an Attorney for Help with Your Child Custody Order
If you believe your current custody agreement is not in your child's best interests, then you may want to request a change in your custody agreement. Contact the skilled DuPage County child custody attorneys at Davi Law Group, LLC. We can evaluate your current custody agreement, advise you on the possibility of requesting modification, and prepare you to present a motion to the court. Please contact us today to schedule an appointment.
Source:
http://www.ilga.gov/legislation/ilcs/ilcs4.asp?ActID=2086&ChapterID=59&SeqStart=8300000&SeqEnd=10000000