Free Initial Consultations

630-580-6373
With offices in Naperville, Joliet, Wheaton, Plainfield & Chicago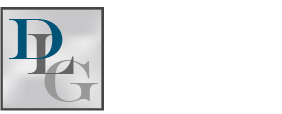 Remarriage and Child Support in Illinois
After a divorce, it is common for the former spouse to pay child support, alimony or sometimes both. What happens when one spouse remarries? Remarriage can have an affect on the duration and amount of child support payments the custodial parent (the parent who has primary custody of the child) receives. Therefore, it is worth considering all of the legal consequences before entering into a new marriage.
How is Child Support Calculated in Illinois?
Child support laws are governed by the Illinois Marriage and Dissolution of Marriage Act. The Act describes specific child support guidelines that the courts must follow to determine how much child support must be paid to the custodial parent. Typically, the amount of child support is calculated by the non-custodial parent's (the parent who does not have legal custody of the child) net income and the number of children he/she is responsible for. The court is also allowed to consider other factors such as:
The child's standard of living prior to the divorce;
The child's financial resources;
The child's educational needs; and
The needs of both the custodial and non-custodial parent.
Parents can enter into an agreement regarding child support payments but the agreement must include the minimum requirements set by the law and must be Court approved.
 Can a New Spouse's Income Affect Child Support Payments?
Traditionally, the new spouse's income was not a factor in modifying child support payments. Child support is viewed as the obligation of both parents and is based on the best interest of the child. The new spouse has no legal obligation to support his/her step- children.
Within the past 15 years however, the law on this issue has evolved. The Illinois Appellate Court ruled in the case In Re the Marriage of Drysch that a court "may equitably consider the income of a parent's current spouse in determining an appropriate amount of child support." The Drysch case focused on both of the parents' financial obligation to contribute to their child's college expenses. The court highlighted the importance of considering all of the financial resources available to both of the parents. More notably, the court found that the income of the mother's new husband was a part of the financial resources she had access to. This breakthrough in Illinois law has led to the notion that a new spouse's income can be a valid reason to modify an existing child support agreement.
 How Can You Change an Existing Child Support Agreement?
A parent can change the child support amount by submitting the request to a judge with an explanation as to why it should be changed. The judge will then review the request and approve or reject the proposed change.
If you have any questions regarding child support payments, consult with one of our experienced DuPage County family law attorneys today.