Free Initial Consultations

630-580-6373
With offices in Naperville, Joliet, Wheaton & Chicago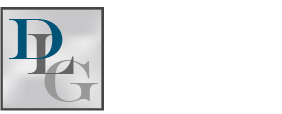 Once a couple separates, it is very likely that one spouse will want to move. The move may be for a career advancement, to start a new life with a new spouse, or to simply start over in a new place. Regardless of the reason for the move, relocating is not as simple as packing a few boxes and calling movers when children are involved. Even if child custody and divorce are finalized, custodial and non-custodial parents will want take a few steps before relocating with their child.
Review Your Divorce or Custody Order for Directions
Before finalizing your decision to relocate, review your parenting plan, divorce or child custody decrees. If your divorce is not finalized, then you will want to look at any temporary orders you received from the court. These documents may contain provisions and conditions regarding relocation that prohibit you from relocating without an order from the court or require you to give notice to your former spouse before relocating.
Moving Within the State vs Moving Out of State
Generally, you do not need the court's permission to move within the state of Illinois. If you do need permission, you will find this requirement in your divorce or custody decrees. To prevent confusion and possible litigation, you should give the other parent information about when and where you plan to move and ensure they have your contact information. After January 1, 2016, changes under SB 57 now allow a parent to move within a range of 25 to 50 miles from the current residence without seeking permission from the court.
Moving out of state requires more coordination between parents and the courts. You should provide the other parent with the details about your move. If the other parent agrees in writing, you may proceed with the move. If the other parent objects to the move, then you will need to seek a court order to allow you to move your child out of state.
What Do I Do If the Other Parent Will Not Consent to the Move?
If the other parent will not consent to your move, then you must obtain permission from the court. A court will decide whether to give you approval after a hearing. During your hearing, you and your former spouse will have an opportunity to be heard. A court will evaluate the reasons for your move, the possible effects on your child, and the effect the move will have on the non-custodial parent's relationship with your child. The court will either grant or deny the request based on what it determines to be in the best interests of the child.
Let an Attorney Help you Properly Relocate with Your Child
If you are considering relocating with your child, it may be difficult for you and your former spouse to agree on the relocation. If you are considering a relocation, contact the DuPage County child custody lawyers at Davi Law Group, LLC. We can help you understand any obligations you have to notify your former spouse under your divorce or child custody orders. We can also help you gather you'll need to present your proposal to the court. Contact us today and let us help with your relocation.
Source:
http://www.ilga.gov/legislation/BillStatus.asp?DocNum=57&GAID=13&DocTypeID=SB&SessionID=88&GA=99