Free Initial Consultations

630-580-6373
With offices in Naperville, Joliet, Wheaton & Chicago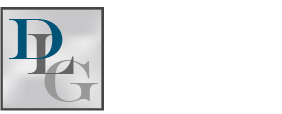 Once the decision to divorce has been made, people often get excited about the future. Some are even ready to search for love. Relationship experts caution against moving too fast in the dating world if you have children, however. Learn more about why and discover how an experienced divorce lawyer can help to ease the stress of the divorce process for your entire family in the following sections.
Protecting the Best Interests of Children in Divorce
While divorce can be a painful process for all involved parties, children are typically at the greatest risk for long-term effects. Part of this is due to their position in the divorce (invariably caught in the middle unless the parents strive for and successfully implement some amicable co-parenting strategies and techniques), but there are other factors as well.
The fragile and rapid development of their brains can also place children at risk for maladjustment issues, and in the severest of cases, children may suffer from life-long mental health issues. Some studies suggest that children may also be at risk for immune system deficiencies if they are exposed to a particularly contentious divorce. Thankfully, parents can mitigate these risks by putting the best interests of their children at the forefront of their divorce.
Dating After Your Divorce - Why It Matters
Relationships after a divorce are common, but parents are often unsure of how to proceed. When is too soon to start dating? Who should (and should not) be introduced to the children, and does your ex-spouse get a say? No one can truly answer these questions but you. However, experts do advise parents to take things slow when they first re-enter the dating world.
Children can become invested quickly in a new love interest, or they may become confused by the new dynamics of their family. Some may also feel that the individual is trying to encroach on their other parent. Parents can reduce the risk of such issues by keeping their love life and home life separate for a while - at least until it can be determined whether the love interest is worth pursuing.
Get Skilled Legal Assistance with Your Illinois Divorce
Because parents are charged with protecting the best interests of their children, it is highly advised that divorcing parties contact a seasoned divorce lawyer. Not only does this reduce the risk of a lengthy and contentious divorce, but it can also help to ensure that your child receives the time and support that they need from each parent, now and in the years to come.
At Davi Law Group, LLC, we strive to ensure that children and their best interests are placed at the forefront of every case. Skilled advocates who understand that every family is unique, our DuPage County divorce lawyers offer personalized and comprehensive services to suit your legal needs. Schedule your consultation by calling 630-580-6373 today.
Source:
http://www.fox13news.com/health/take-it-slowly-advice-for-parents-dating-after-divorce