Free Initial Consultations

630-580-6373
With offices in Naperville, Joliet, Wheaton & Chicago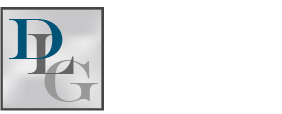 Many couples struggle with the decision to end their relationship. They consider if it is the right choice to make, weighing the consequences of the action and hurt feelings and sadness that will likely arise in the process. While many people may make the decision to end their relationship after much thought and reflection, a recent article suggests that others may leave the final choice about the fate of their relationship up to the random act of flipping a coin.
Approaching Problems
Two authors, Steven Levitt and Stephen Dubner, recently wrote a book urging readers to approach their problems in unique ways. The book, titled 'Think Like a Freak,' focuses on encouraging people to start thinking about the world differently. The final chapter of the book is about the positive aspects of quitting. As opposed to the common advice regarding sticking it out through tough times, the authors instead suggest that sticking with something is not always beneficial. Instead, they say, people should quit sooner rather than later.
Flipping a Coin
As part of their research into the difficulty many people find in quitting, the authors conducted an experiment in which readers submitted a difficult decision they had to make and instead let a website decide the decision for them. The operating decision making process essentially amounted to a coin flip to give the reader an answer to their query.  Many people submitted surprisingly important and serious questions, not least of which was the decision to break up with a partner.
About 200 people submitted questions regarding deciding whether or not to break up. Statistically, given that a coin flip can only return one of two answers, it is safe to assume that about half, or 100, of these questions were answered in the positive. This leads to the assumption that the coin flip resulted in 100 break ups. While the book's authors suggest it is reasonable that many readers followed through, it is unlikely that everyone did. However, it is interesting to note that a survey conducted after the coin was flipped reported that readers were generally happy about their decision.
Perhaps even more interesting is the fact that so many people would submit the future of their relationship to something as trivial as a coin flip. Some suggest that choosing to do so in the first place says more about the fate of the relationship than the decision itself. If people are willing to allow a coin flip to determine the fate of their relationship, it is likely that they were not very committed to it or serious about it in the first place, and are probably more likely to break up anyway.
Divorce Attorney
Divorce is a serious matter that deserves serious attention. If you or someone you know is considering divorce, feel free to speak with the experienced
Illinois family law attorneys
at Davi Law Group, LLC about your case. We have successful experience representing clients in DuPage, Will, Kane, Kendall and Cook counties. Contact us today to discuss your matter.