Free Initial Consultations

630-580-6373
With offices in Naperville, Joliet, Wheaton, Plainfield & Chicago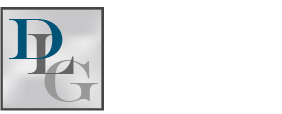 Related Adoptions: A Great Choice for Expanding Your Family
Adoption is a great opportunity for a family to expand. Adoption is a particularly great option for potential adoptive parents who are related to the child. Related adoption, or kinship adoption is one of the most common methods of adoption in Illinois. Illinois adoption law requires state-funded agencies to make reasonable efforts to identify and locate a child's relative when the child needs to be place outside the home. This has made related adoptions the preferred method of placement for agencies, as they are required to give preference for children in need of placement.
The Social Security Act (SSA) directly ties federal funding for foster care and adoption to placement. The SSA requires that state-funded agencies "consider giving preference to an adult relative over a non-related caregiver when determining placement for a child, as long as the relative caregiver meets all relevant state child protection standards." Additionally, the state of Illinois regulates foster parents and foster care payments/financial for caregivers related to a child. A relative may receive payments for foster care and any other benefits just like a non-related foster parent, as long as he or she meets the state's criteria for being a foster/adoptive parent. In Illinois, the prospective adoptive parents must be:
21 years old;
Able to financially meet the child/children needs; and
Able to pass a criminal background check.
How do the Agency Define a Relative?
Each state define the term relative. The definition of relative can include biological relatives, relatives by marriage or relatives through adoption. In Illinois, most times placement is given to the child's grandparents. Other times it is better to place a child with an adult sibling, aunt/uncle or other relatives (eg. cousins, stepparents). Additionally, a placement agent will conduct a home evaluation to ensure the relative is capable of providing a suitable home for the child, able to ensure the best interest of the child and meet the child's needs. Illinois law also requires potential foster parents, even those related to the child, to be licensed and pass a criminal background check. In extreme circumstances and where it is in the best interest of the child, a child may be placed with a relative who is not yet licensed.
Contact an Attorney
Oftentimes, a related adoption is the best option for a child in need of a home. However, it can be difficult to know if you qualify as a relative and what you need to do to adopt your family member. If you are considering adopting a family member, then you should contact the DuPage County adoption lawyers at Davi Law Group, LLC for guidance on how to make an informed decision and how to successfully complete the related adoption process.
Source:
https://www.illinois.gov/dcfs/aboutus/notices/Documents/procedures_359.pdf