Free Initial Consultations

630-580-6373
With offices in Naperville, Joliet, Wheaton & Chicago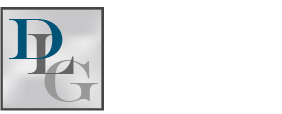 Divorce can be a stressful and taxing process - so much so that it may impact your health, mental well-being, and relationships with friends and family. Thankfully, it is possible to reduce your stress levels during divorce. Learn more in the following sections, including how the assistance of a seasoned Illinois divorce attorney can improve the overall outcome of your case.
Gearing Up for the Divorce
Odds are, you know about the divorce before the proceedings begin. Use this time wisely and you could improve your ability to cope once the real action starts. For example, you could seek out therapy and a support group so that you are emotionally prepared to navigate negotiations with your spouse. Making a budget and appropriately planning for your financial future can also help to ease money-related stress while you are preparing for the divorce process.
Self-Care During and After Divorce
Long-term stress can cause you to become irritable and fatigued. Prolonged exposure to stress can also impact your overall health. Thankfully, self-care can counteract this effect. Experts suggest starting with the basics, like exercise, a healthy diet, and plenty of sleep. You can also supplement with hobbies you enjoy, time with friends, bubble baths, and other relaxing activities. Since experts have found that too much time on social media can increase your risk of stress and depression (and because your spouse can try to mine information from your account and use it against you), it may be helpful to avoid spending too much time online.
Find Support and Assistance with the Process
Support and quality assistance while navigating the process can dramatically decrease your stress levels. Therapists and counselors can help you cope, and a seasoned divorce lawyer can handle the legal details so that you are free to focus on your new life. For many divorcing parties, this alone is enough to motivate them into seeking legal assistance, but if you still are not sure if this is the option for you, consider that an attorney can also help to ease your money worries by reducing the risk of extreme financial loss in your divorce.
At Davi Law Group, LLC, we work hard to reduce the stress and worry that clients often experience during an Illinois divorce. Dedicated to your best interests, we always strive for the most favorable outcome possible. Learn more about how we can help with your case by scheduling a personalized consultation with one of our DuPage County divorce lawyers today. Contact our offices at 630-580-6373.
Source:
https://www.kare11.com/video/entertainment/television/programs/news-at-4/stress-reduction-advice-during-divorce-and-other-loss/89-8172775