Free Initial Consultations

630-580-6373
With offices in Naperville, Joliet, Wheaton & Chicago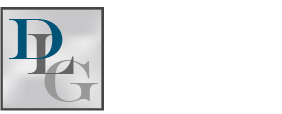 Divorce can be an emotionally painful process, and that can make it difficult to navigate through it without saying or doing something you will later regret. Thankfully, it is possible to reduce your risk of regret in a divorce, so long as you have the right knowledge, tools, and resources at your disposal. Learn more in the following sections, including why the assistance of a seasoned attorney is a critical element in your regret prevention plan.
Prevent Unnecessary Financial Loss
Financial loss in divorce is an all-too-common (but highly preventable) issue - and while it may not seem all that worthy of regret, if severe enough, it can have long-term or even life-long repercussions. Retired and near-retired parties and women are considered to be at the highest risk for these losses, but men can experience them as well. A few ways to prevent them are to:
Hire a competent attorney,
Know your assets,
Know what you want,
Track your expenses and income,
Start saving now,
Pay down debt,
Talk to a financial advisor,
Strive for amicable proceedings,
Let go of assets you cannot afford to keep, and
Be realistic about your post-divorce budget.
Avoid Unnecessary Squabbles
Although there are certainly divorce matters worth fighting over (i.e. time with your kids, your fair share of the marital assets, etc.), it is important to not let minor issues distract you from your divorce goals. For example, you may want to end things amicably, but your spouse may be attempting to bait you into arguments over phone or text. If you give in, or if you allow this to wear on you outside of your divorce negotiations, it could make you less willing to settle things. Be forewarned: by allowing this to happen, you could drive up the cost of your divorce, and increase your chances of unnecessary stress. Combat this issue with the assistance of a seasoned attorney, and take preventative measures to avoid a spouse who only wants to delay the process.
Strive for a Child-Centered Divorce
If you and your spouse share children, carefully consider and protect your child's best interest. Typically, this will involve a healthy, continuing relationship with both parents. However, if this is not the case in your situation, it is advised that you seek skilled legal assistance with the divorce process. Be especially cautious if there is a history of abuse or neglect in your marriage.
Contact Our DuPage County Divorce Lawyers
At Davi Law Group, LLC, your best interests are our top priority. No matter what your circumstances, our seasoned DuPage County divorce lawyers strive for the most favorable outcome. Schedule your personalized consultation to get started. Call 630-580-6373 today.
Source:
https://www.womenshealthmag.com/relationships/a19177760/biggest-divorce-regret/