Free Initial Consultations

630-580-6373
With offices in Naperville, Joliet, Wheaton & Chicago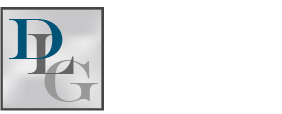 Divorce can be an emotionally trying process, full of sadness, anger, and regret. Unfortunately, letting those feelings run the proceedings can cause serious issues for everyone involved. Learn how reducing the level of contention in your Illinois divorce can mitigate against such issues, and discover how an experienced divorce lawyer can assist you through the complex legal process.
Understanding the Potential Implications of a Contentious Divorce
Contentious in divorce can drive up your stress levels, which can increase the odds of you experiencing health issues during the proceedings and long after. For example, studies have indicated that extreme stress in divorce may increase one's risk of developing depression and heart-related health conditions. The extended amount of time that it typically takes to complete a contentious divorce can further increase the risk of such complications.
Another major concern in contentious divorces is the cost; arguments during negotiations can rack up legal fees, appeals in court add to the fees, and certain assets or debts may cause issues for either of the parties during the proceedings. These are not the only ways that a contentious divorce may cost you, however; high-contention divorces often lead to vengeful spouses that attempt to hide money or run up debts under your name.
Children may also suffer in a contentious divorce – especially if they are witnessing the strife between you and your spouse. In fact, countless studies have found that children are more likely to experience developmental, educational, emotional, and mental health issues during and after divorce if they are left feeling as though they must choose one side or the other (which is what tends to happen when children know too many details about the divorce). Yet, even when you do your best to protect your child from the war zone that is your divorce, your heightened stress levels can have a negative effect on their mental or emotional health.
Reducing the Risk of Contention in Your Divorce
While there is no sure way to prevent contention in your divorce, there are ways to reduce the risk. First and foremost, ensure you seek legal assistance, rather than trying to handle the case on your own. Also, avoid "divorce mills," where you receive limited assistance and rarely get the personalized attention you deserve.
You need an attorney that will serve as an advocate – someone that can serve as the buffer between you and your spouse during divorce proceedings. It keeps matters from getting too personal, and it allows you to heal without constantly reopening the wound. Having an attorney on your side also reduces the risk of several issues that could spark contention in your divorce. For example, you may be less likely to fight over the division of property and assets if your attorney has fully explained what you may be entitled to during a litigated case. Do not take such chances in your case. Instead, seek seasoned legal assistance.
Contact Our DuPage County Divorce Lawyers
Committed to protecting your best interest in divorce, Davi Law Group, LLC, is the firm to trust when you need quality legal assistance. Schedule your personalized consultation with our DuPage County divorce lawyers to discover what we can do for you. Call our offices at 630-580-6373 today.
Source:
http://www.parenting.com/parenting-advice/single-parenting/how-to-have-peaceful-divorce