Free Initial Consultations

630-580-6373
With offices in Naperville, Joliet, Wheaton, Plainfield & Chicago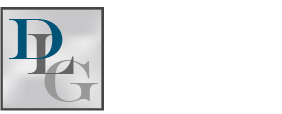 The decision to file for bankruptcy is not one easily made. It requires a debtor to take an honest look at their situation and admit that they need help. Filing for bankruptcy can also cause feelings of guilt, and it may negatively impact your credit score. How do you rebuild it, and how long does it take? The following provides some advice and guidance on this issue and explains where you can find assistance with your bankruptcy needs.
How Does Bankruptcy Affect Your Credit?
When you file for bankruptcy, your credit does take a hit. Furthermore, the bankruptcy stays on your credit for a total of 10 years. However, the damage is not as extensive as most people think. Yes, bankruptcy might make you a subprime borrower, but you also cannot file for bankruptcy again for another eight years if you file Chapter 7. Also, if you file Chapter 13, your debt-to-income ratio could be significantly decreased over the course of just a few years.
Another factor to consider is that repeated and long-term defaults on your payments are more damaging to your credit than filing for bankruptcy. You get to start over with a clean slate, and if you budget effectively, you will not have any additional missed payments. Over time, this can improve your credit, perhaps even more than if you had tried to get yourself out of debt.
Rebuilding Your Credit After Bankruptcy
When trying to rebuild your credit after bankruptcy, it is important to start small. Start with things like secured credit cards or low-limit credit cards and then work your way up. Over time, you may become available for better credit offers, but make sure you are diligent about not taking more credit than you can afford to pay back. It is also suggested that you strive to save emergency funds, should something ever happen, such as a job layoff, car repairs, or missed work because of illness or injury. Remember: proper and careful planning can help you stay out of financial trouble in the future.
Contact Our DuPage County Bankruptcy Lawyers
If you are struggling with debt and are searching for a way out, contact Davi Law Group, LLC. Backed by both knowledge and experience, our dedicated DuPage County bankruptcy lawyers can examine your situation to help determine if bankruptcy may be the appropriate option for you and your family. We can also guide you in rebuilding your credit after bankruptcy. Learn more by scheduling a personalized consultation. Call 630-580-6373 today.
Source:
http://www.bankrate.com/finance/debt/bankruptcy-timeline-rebuilding-credit-1.aspx