Free Initial Consultations

630-580-6373
With offices in Naperville, Joliet, Wheaton & Chicago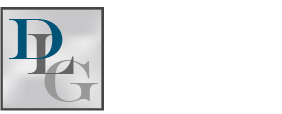 A prenuptial agreement is probably the last thing you want to think about when you are planning a romantic wedding, but it is a smart approach for many couples starting a life together. A prenup is a way for couples to decide certain issues for themselves, rather than relying on divorce laws that may result in an unbalanced situation.
The common presumption is that prenuptial agreements are intended to protect the "richer" spouse, but there are a number of reasons why these agreements benefit both parties. Consult with a DuPage County prenuptial lawyer about how a prenup would work for you and your partner.
Bring Everything to the Table
Both spouses will bring income, assets, and liabilities to the marriage. The process of arranging a prenuptial agreement requires each person to put everything on the table, and there are penalties under Illinois law on prenuptial agreements if someone intentionally omits critical financial details. With full disclosure, there are no surprises months or years into the union. Plus, the exercise of providing financial data is an important step for couples because it ensures the spouses are planning their financial future together.
One Spouse Has Been Married Before
Many couples are not marrying for the first time, and there are circumstances each spouse must consider before going down the aisle again. When you remarry, your financial situation may be different. If there are children from a previous marriage, then you must account for their support and maintenance until a certain age. You may also have financial obligations to a former spouse. Both spouses should not have to shoulder this burden from the household income, so a prenuptial agreement can address the situation.
Unique Circumstances
Spouses do not leave behind their previous life when marrying, so a prenuptial agreement can be useful in handling unique situations. For instance, if one person has ownership in a business, the application of divorce law can lead to an unfortunate result. A prenup can protect one spouse's interest in a company so that operations can continue smoothly. Another example would be if one person decides to quit his or her job to raise children. There are considerable business opportunities that spouse will forego in order to do so, and a prenuptial agreement can account for this investment.
Talk to a DuPage County Prenuptial Agreement Attorney
If you are getting married and are considering a prenuptial agreement, consult with a compassionate DuPage County prenuptial agreement attorney who has extensive experience in these types of arrangements. Illinois law can be complicated, but a knowledgeable family law attorney can advise you on the impact and benefits of a prenup. Every relationship is different, so you need a lawyer who can address your specific needs. Please contact Davi Law Group, LLC to discuss your circumstances in more detail.
Source:
http://www.ilga.gov/legislation/ilcs/ilcs3.asp?ActID=2087&ChapterID=59