Free Initial Consultations

630-580-6373
With offices in Naperville, Joliet, Wheaton & Chicago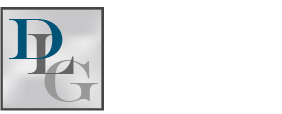 In Illinois, the state adoption agency is required to notify fathers if their children are being placed for adoption. All putative fathers, or men who might be a child's father but were not married to the child's mother at the time of birth, are encouraged to register in the Putative Father Registry in order to have a say in a potential adoption of their child.
The Putative Father Registry is also designed to serve families who want to adopt, for social workers and other professionals working on an adoption case, and for any other party who has an interest in finding out whether a child is 'legally free' for adoption. Moreover, the Registry is ultimately there to help children be placed with adoptive parents.
Asserting Your Rights as a Father
To ensure that your child is not adopted without your input, you should first register with the Putative Father Registry. However, this is only the first step in establishing and protecting your rights. You must also go through a legal process to establish your paternity, and you must begin this process within 30 days of registering.
There are a few ways that you can establish your paternity, including signing a Voluntary Acknowledgement of Paternity at the hospital when your baby was born. You can also sign this form now, see a Healthcare and Family Services representative, or go to court to have your paternity recognized. Even if you signed your child's birth certificate or have otherwise asserted that you are the father, you should still sign up for the Putative Father Registry, just to be safe.
To register, you must submit a form, either on the Internet, by mail, or in person. On the form, you must provide your name, address, Social Security number, date of birth, and other basic personal information. Additionally, the form covers certain information about your child and the child's mother. Once you have registered, you will be notified of any pending adoption cases involving your child, and you will have the option of appearing in court to weigh in on your child's best interests.
If you have not registered with the Putative Father Registry, and it has been more than 30 days since your child was born, or if you did register but did not begin legal proceedings to establish your paternity within 30 days after your registration, a court may permanently terminate your parental rights without notice, because they will think that you have waived your parental rights. In this case, your child could be permanently adopted without your knowledge or consent.
Reach Out to an Attorney in DuPage County
For advice and representation in your case, contact Davi Law Group, LLC. Our team of experienced DuPage County family law attorneys can guide you through the process of establishing paternity, and we will fight for your rights as a father. Call our Chicago-area offices at 630-580-6373 to schedule a consultation today.