Free Initial Consultations

630-580-6373
With offices in Naperville, Joliet, Wheaton & Chicago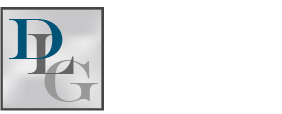 Parents who receive child support often rely on it to ensure their child's needs are met. What happens, though, if the paying parent falls behind or refuses to make their payments? Besides placing a financial strain on the receiving parent, and potentially the child as well, the paying parent then becomes delinquent on their support. If that support is paid under an existing order with the courts, the receiving parent also has recourse for pursuing their overdue support. Learn more, including when the assistance of an experienced family law attorney may be necessary.
Determining How Much Support is Owed
Before pursuing overdue child support, a receiving parent is encouraged to first determine how much support is owed. If the payments are made through the State Disbursement Unit (SDU), the parent can request payment records directly from SDU. Parents who receive their payments directly through the courts can request such records from the circuit clerk. If payments are made directly to the receiving parent, they must bear the burden of proof in court, meaning they must supply the court with evidence that proves the child support payments were never made.
Using a Notice to Withhold Income to Collect Past-Due Child Support
If the paying parent has not previously had their wages garnished for child support, the receiving parent can submit a notice to withhold income to collect their overdue child support. In most cases, the court will agree to the order. A notice, informing the paying parent's employer of the wage garnishment order, will then be sent. From there, the payment goes to SDU and then to the parent who is receiving support. Note that such withholding orders need to indicate the amount of time that has elapsed since the last payment was made, as well as the amount of support that is owed. It may also include information on the amount that must be paid to bring the account current.
Using a Rule to Show Cause to Hold a Paying Parent in Contempt
Parents who are owed overdue child support may also file a Rule to Show Cause with the courts. This requires the paying parent to show they have not intentionally violated the order to pay support or suffer the consequences, which can include jail time, fees, and even interest on the unpaid support. Paying parents who have a history of not paying their support are more likely to experience heftier consequences than those who can provide proof that they have not fallen behind intentionally and have every intention of resuming their payments, once able to do so.
When to Contact Our DuPage County Family Law Attorneys
Parents can request assistance from the state while pursuing overdue child support, so an attorney is not always necessary. However, there are scenarios in which the guidance and experience of an attorney may improve the outcome of a case. For example, situations involving a paying parent who has consistently and intentionally evaded all orders for support may require a more aggressive approach. It is in this area where our DuPage County family law attorneys can help. Schedule your private consultation with Davi Law Group, LLC to learn more. Call 630-580-6373 today.
Source:
http://www.ilga.gov/legislation/ilcs/ilcs3.asp?ActID=2089&ChapterID=59