Free Initial Consultations

630-580-6373
With offices in Naperville, Joliet, Wheaton & Chicago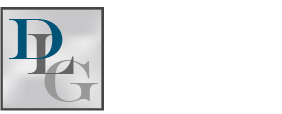 It is common for engaged couples to make purchases before their wedding day, with the intent that the two will use these items when they are united in marriage. Often, soon-to-be spouses will invest in real estate or other high-ticket items. However, when the unfortunate happens and the once-happy couple decides to divorce, there are often questions regarding this property and how it will be equitably divided during the divorce process. The Illinois divorce statute speaks to exactly this situation, defining these items as purchases "in anticipation of marriage." You should discuss the specifics of any items you bought as a couple before your wedding day, especially since there have been recent changes to Illinois divorce law that became effective in 2016.
Marital Versus Non-Marital Property
Purchases made in anticipation of marriage come into play in the context of marital and non-marital property. Before a court will make an equitable distribution of property to spouses, it is first necessary to establish the classification of all assets. Then, a judge can divide marital assets and make a ruling that respective spouses can keep non-marital property. Under Illinois law, the spouses may also agree on the classification of marital versus non-marital property.
Old Law in Illinois
Before the recent changes to the Illinois divorce statute, a court would consider assets purchased in contemplation of marriage to be non-marital property. A home, car, boat, electronics, and other assets would be divided according to the rules on equitably distributing marital property. However, a judge could use discretion and issue a finding that the item is marital when applying the law to the facts.
New Law Took Effect January 2016
The law still states that all assets and debts acquired before the wedding day are non-marital and are not subject to division in the absence of an agreement. However, the law states that the determination of marital or non-marital property is not solely determined by the contemplation of marriage; other factors may deserve consideration. For instance, a judge may classify one spouse's down payment as marital property where the other spouse contributed 100 percent to a rental property before the couple took possession.
Discuss Property Division Issues with a Skilled Illinois Divorce Lawyer
The primary consideration for an Illinois divorce court is making an equitable division of property to both spouses. Therefore, any purchases made in anticipation of marriage should be considered in that determination. However, you may have grounds to contest the classification of these purchases as marital or non-marital property. It is smart to consult with an attorney if you dispute an arrangement that you believe is not fair. A qualified DuPage County divorce lawyer will represent your interests and offer advice on your options for property division. Please contact experienced attorneys at Davi Law Group, LLC with questions about the process.
Source:
http://www.ilga.gov/legislation/ilcs/documents/075000050k503.htm