Free Initial Consultations

630-580-6373
With offices in Naperville, Joliet, Wheaton & Chicago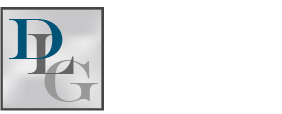 Human relationships are complex. Unfortunately, these same relationships can become abusive. Abuse can become more intense if a couple decides to divorce or separate. When this happens, it can be difficult to know what to do in order to protect you and your family. This is particularly true when children are the victims of the abuse. The Illinois Domestic Violence Act (IDVA) specifically forbids a family member or members of the same household from abusing others in their home.
The IDVA defines abuse as:
Physical abuse;
Harassment;
Intimidating a dependent; and/or
Willful deprivation.
You Can Take Action
If a spouse or any other member of your household is abusing your children, then you may be able to file criminal charges at your local police station. If you are hesitant about filing criminal charges but want to protect your family, you may ask a court for an Order of Protection. An Order of Protection is a court order that legally prohibits your spouse, significant other, or other abusive family members from further abusing your family.
Request a Protection Order
You may request an Order of Protection by filing an initial petition at your local courthouse. Once you demonstrate you have grounds, a court will provide you with a Temporary Order of Protection. A Temporary Order of Protection will last for 14 to 21 days. Generally, this type of order will prohibit the abuser from entering the home. You may also work with the court or an attorney to obtain a Plenary Protection Order to help protect you and your children.
Request a Plenary Protection Order
When a court issues the temporary protection order, the court will also set a hearing date for a Plenary Protection hearing. A Plenary Protection Order provides long-term protection for you and your children and can last for two years. Both you and the abuser will attend the hearing and you both will have the opportunity to present evidence to the court about the abuse. Once the court has heard from both you and the abuser, the court will either grant or deny the Plenary Protection Order.
A Protective Order can Help You End Child Abuse
Protection orders can help you address and clarify important issues for your family. A protective order can clarify visitation rights for the abuser during the protective order. The order can establish drop-off and pick schedule that will allow you to feel safe. If your children are also being abused, a court can deny visitation or order supervised. If you are also seeking a divorce, a protective order may even detail payments for the marital home until the divorce is finalized.
Let us Help You Protect Your Family
If your spouse, significant other, or any member of your household is abusing you or your children, then a protective order can help you end the abuse. Attempting to navigate the legal system as a victim of domestic abuse can be difficult. Please contact the DuPage County family lawyers at Davi Law Group, LLC. We can help you navigate the system and provide you the best advice for ensuring your family's safety. Reach out to us today to schedule an initial appointment.
Source:
http://www.ilga.gov/legislation/ilcs/ilcs5.asp?ActID=2100&ChapterID=59