Free Initial Consultations

630-580-6373
With offices in Naperville, Joliet, Wheaton & Chicago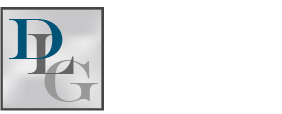 While there are many challenges and obstacles to owning your own business, few come close to the potentially devastating impact of divorce. Sadly, small businesses are at an even higher risk because they are not typically prepared for a massive financial hit. What can you do to protect your business during a divorce, and how can an attorney help? The following explains.
When is a Business a Marital Asset?
Every state has its own divorce laws. Illinois, which is considered an equitable distribution state, considers all assets obtained during the marriage as assets. However, there are instances in which a business may be excluded from the couple's marital estate, even if the company was established during the marriage. Likewise, there are situations in which a business started before the marriage can become a marital asset.
A major factor that goes into determining if a business is a marital asset or non-marital asset is the contribution that each spouse has made to the business. This can be either financial or non-financial. For example, if one spouse stays home to care for children while the other runs the company, the non-financial contributions of the spouse could be configured into the divorce settlement. Another major factor is the co-mingling of assets; if marital money was used to start, promote, or run the business, it may automatically be considered a marital asset, regardless of when it was established.
Strategies for Protecting Your Business
If it turns out that your business is a marital asset, it is crucial that you know how to protect it from liquidation. Determine what it is that you want to achieve and discuss it with your lawyer. For example, if you want to continue running the business, your attorney can help you strategize a way to potentially achieve your goal. Second, consider what sort of compromises you would be willing to make. Do you have other marital funds that could be used to "buy out" your spouse? Are you willing to joint-own the business with your spouse? These compromises, as well as others, could mean the difference between keeping and losing your business.
Contact Our DuPage County Divorce Attorneys
If you own your own business and are planning on filing for divorce, contact Davi Law Group, LLC for assistance. Dedicated to protecting your best interests, our DuPage County divorce lawyers can help you strategize for the path ahead. Schedule your consultation to learn more. Call our Wheaton office at 630-580-6373 today.
Sources:
https://www.allbusiness.com/protect-small-business-divorce-11495-1.html
https://www.business.com/articles/the-business-of-breaking-up-how-to-protect-your-company-in-a-divorce/
http://www.ilga.gov/legislation/ilcs/ilcs4.asp?ActID=2086&ChapterID=59&SeqStart=3700000&SeqEnd=5200000