Free Initial Consultations

630-580-6373
With offices in Naperville, Joliet, Wheaton & Chicago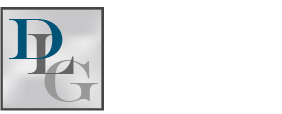 Divorce during any stage of life can be financially devastating, but the effect is often worse as one nears retirement. Several factors play a part, including the lack of time to recover from any losses experienced during the divorce. However, it is possible to mitigate against the potential negative effects of a later-life divorce. Learn how, and discover what an experienced attorney can do for you during the process, with help from the following information.
Understanding the Potential Risks
Most couples plan for just one set of expenses in retirement. Divorce creates two sets of expenses, and it requires that all marital assets be equitably split. While many factors may be used to determine what this "equitable split" might look like, one can be almost certain that their nest egg will no longer cover all their expenses. As such, "gray divorcees" need a strategic plan before moving forward with the process.
How Divorce Planning Can Help
When couples marry, they typically spend months planning their wedding. After years of intertwining your finances and lives, why, then, would you not plan the same way for a divorce? Doing this can help you strategize your next move. It can also help you identify potential problems that may arise along the way.
As an example, a spouse may find that they cannot afford the family home if they take it in their portion of the divorce settlement. Having prior knowledge of this can ensure that they have ample time to strategize other possible solutions, such as selling the family home or requesting alimony in their divorce. One may also gain further insight into how they can manage the money they will receive in their settlement, which could ultimately increase their chances of experiencing a happy and fulfilling retirement after their divorce.
Deciding When to Move Forward
It can be difficult to determine when to start planning for a divorce, but most people err on the side of caution. They would rather wait until they are certain they even want a divorce before proceeding. Sadly, this can be a risky decision, especially if your spouse happens to find out that you are considering a divorce before you have consulted an attorney. For this reason, individuals are highly encouraged to seek legal counsel sooner, rather than later.
Davi Law Group, LLC has the knowledge and experience you need on your side. Dedicated and experienced, our Wheaton divorce lawyers can help you strategize your next step, and we can assist you in determining when to take it. Get started by scheduling a personalized and confidential consultation. Call 630-580-6373 today.
Source:
https://www.cnbc.com/2017/06/20/a-costly-gray-divorce-can-upend-your-retirement-plans.html