Free Initial Consultations

630-580-6373
With offices in Naperville, Joliet, Wheaton & Chicago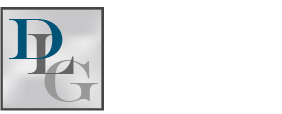 Protecting Your Health During a Gray Divorce
Studies suggest that divorce can have a negative impact on one's health. The risk could be even greater for divorcing individuals nearing retirement, especially if they are already struggling with health issues. Thankfully, there are ways that divorcing parties can protect their health, even at an advanced age. Learn more in the following sections, including how the assistance of a seasoned attorney may help to further mitigate the risk of health issues during and after your divorce.
How Divorce Can Impact Your Health
Divorce is one of the more stressful life events that one can endure. Sadly, all that stress can have devastating effects on the health of divorcing individuals. In fact, science has long associated bouts of extreme and prolonged stress with health complications like weight gain, depression, anxiety, and ulcers. Recent studies have even linked extreme and prolonged stress to an increased risk of heart disease, and some health experts believe it can even increase one's risk of developing cancer and other insidious diseases.
Women are thought to be at an especially high risk for heart problems after a divorce, and they may also be more likely to experience post-divorce depression and anxiety. They are also more likely to experience financial issues during and after a divorce, which can further increase stress levels. As such, women nearing retirement may want to ensure they work especially hard to protect their health in any way possible, both during and after the divorce process.
Protecting Your Health in an Illinois Divorce
Since it is the stress of divorce that seems to take the greatest toll on one's health, parties are encouraged to utilize stress-relieving techniques to help them reduce their risk of long-term health complications after a divorce. Examples can include:
Yoga and other forms of exercise,
Meditation,
Therapy or counseling,
Joining a divorce support group,
Avoiding unnecessary conflict with your spouse,
Picking up a new hobby,
Going on a vacation,
Visiting the spa, and
Saying no to activities that may increase stress levels (i.e. helping with a party).
Divorcing parties are also encouraged to seek legal counsel with their Illinois divorce, as an attorney can often help to mitigate stress levels by handling the communications with an ex-spouse and the legal complexities of one's case.
Contact Our Wheaton Divorce Lawyers
At Davi Law Group, LLC, we work hard to alleviate the stress that divorcing parties often feel during the divorce process. Seasoned and experienced, our DuPage County divorce lawyers offer competent and compassionate legal assistance for your Illinois divorce. Call 630-580-6373 and schedule your consultation with our attorneys today.
Source:
https://health.usnews.com/health-care/patient-advice/articles/2018-09-21/divorcing-after-50-how-gray-divorce-affects-your-health