Free Initial Consultations

630-580-6373
With offices in Naperville, Joliet, Wheaton & Chicago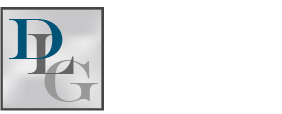 Divorce requires you to consider and make decisions on many things you might not have previously considered (i.e. where you will live and who keeps the dog). Financially savvy individuals also consider the long-term implications of a divorce, like how they will fund their retirement and protect their estate. Learn more about this consideration in gray divorces, and discover how a seasoned attorney can assist with the process to improve the overall outcome of your case.
Failing to Plan for the Unexpected
While death inevitably happens to everyone, people rarely think about it in advance. In fact, statistics indicate that less than half of all Americans have a will or trust in place. Unfortunately, this can have a devastating impact on their estate. Funds may be depleted in probate, assets may go unallocated, and children could be placed into foster care until a guardian can be appointed. Matters can be even more devastating if the individual happened to be going through a divorce at the time of their death.
How Divorce Can Endanger Your Estate
If a married individual dies unexpectedly and without a will or trust in place, their assets will typically go to the surviving spouse. In a divorce that has not been finalized, the parties are still considered married, so assets may still be distributed to the surviving spouse. Alternatively, the assets could be held until an executor of the estate can be named. In either case, the assets could go to an unintended party who may leave the deceased party's other surviving family members out in the cold. Thankfully, there are steps that you can take to protect your estate.
Protecting Your Estate in Divorce
Parties who wish to protect their estate during a divorce are encouraged to first speak to an attorney about their options. From there, decisions can be made regarding who will inherit the estate and documents can be drafted. Divorcing parties are also encouraged to check (and change) the designated beneficiary of their retirement plans and life insurance policies to determine if their spouse is named. Failure to do this may result in benefits being paid to your spouse, even after a divorce is finalized and regardless of who is named in your will or living trust.
Contact Our Wheaton Divorce Lawyers
Gray divorces are highly complex matters, especially when one or both parties have a moderate to large estate. Protect your assets, surviving family members, and financial future. Contact Davi Law Group, LLC for assistance. Dedicated and experienced, our Wheaton divorce lawyers take a personalized approach to every case. Schedule your consultation by calling 630-580-6373 today.
Source:
https://www.usatoday.com/story/money/personalfinance/2014/11/23/retirement-divorce-baby-boomer/70021242/