Free Initial Consultations

630-580-6373
With offices in Naperville, Joliet, Wheaton & Chicago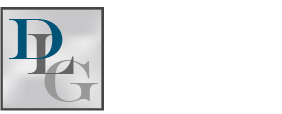 Just as married people do not usually enter into marriage, one day planning to divorce, business owners do not typically start their companies, expecting to one day divide it with their ex-spouse. As a result, there are many business owners who do not have a prenuptial agreement in place to protect their company.
Unfortunately, the lack of pre-planning can put the business and its owner at risk for significant financial loss - perhaps even to the point of closure. Thankfully, with some precautionary measures and the guidance of a seasoned divorce lawyer, business owners can still protect their companies in a divorce. Learn more with help from the following.
1. Keep Your Plans for Divorce Under Wraps
If you own a business and are planning to initiate a divorce, hold off on telling your spouse until after you have had the chance to speak with a divorce lawyer. Divulging your plans to your spouse takes away your ability to prepare and plan ahead.
2. Take Pre-Emptive Steps to Protect Your Business
Your divorce attorney is meant to be your first line of defense, but there are other steps you can take on your own, before your consultation. Start by ensuring that all your paperwork is in order, particularly any cash transactions. Also, work to remove your spouse from all aspects of the business and establish yourself as the sole owner (if possible). If your spouse works for your company and you cannot remove them from your payroll, ensure you are paying them their fair market value. Pay yourself at fair market value as well because your spouse could argue that this is what your income should be configured at when determining spousal or child support.
3. Start Untangling Your Finances Now
Despite one's best efforts to keep business and personal assets separate, they do sometimes intermingle. Unfortunately, if you do not work to untangle them before the divorce starts, you could find yourself (and your business) at serious risk for significant financial loss. It could also subject your business to unnecessary scrutiny over its actual value.
Contact Our Wheaton Divorce Attorneys
If you want to get a head start on protecting your company in a divorce, contact Davi Law Group, LLC. Seasoned and experienced, our DuPage County divorce attorneys have the skills, knowledge, and resources to protect your company, regardless of the circumstances. Call 630-580-6373 to schedule your personalized consultation today.
Source:
https://www.forbes.com/sites/frawleypollock/2019/02/19/everything-you-need-to-know-about-protecting-your-business-in-a-divorce/#7b34839e78ff