Free Initial Consultations

630-580-6373
With offices in Naperville, Joliet, Wheaton & Chicago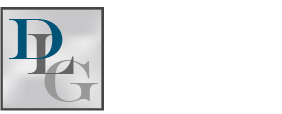 A college degree is almost essential in today's job market, which is why so many parents set up an educational savings account for their children. Unfortunately, that account may be subject to division if the parents end their marriage. Learn how you can protect your child's savings account during your Illinois divorce, and discover how a seasoned divorce lawyer may be able to help improve the overall outcome of your case.
How Divorce Can Endanger Your Child's College Savings
Going from one household to two can have a significant impact on your family's overall financial trajectory - and that includes your child's college savings account. That is because the household, which used to share expenses, now has two sets of bills. Add in the possibility of child support and alimony, and there is even less money to go around. As such, it may be difficult for parents to continue contributing to their child's college savings account. Another issue is that some savings accounts are considered marital assets, so they may be split like other assets. Yet, even if the account is not split (such as with a 529 plan), there is a risk that one parent may wrongfully spend the money that has been saved.
Protecting Your Child's College Education
While, in most cases, parents want to protect their child's college education, there are those who would spend the money on something else entirely - especially if they receive some of the money in their portion of the divorce settlement. Protecting parents can potentially prevent such issues, however. Assistance from a seasoned divorce lawyer (and perhaps a financial planner) can be especially helpful in planning for the future. Additionally, parents can request that they both have access to the account's information, that way it can be properly monitored. Parents may also request that they each continue to make contributions to the account while the child is growing.
In Illinois, adult children and their parents can request an extension on child support to help pay for college tuition. Granted, this comes much later in life, but parents may be able to feel more at ease, knowing there are still options for the future. If the child still falls short of meeting their financial educational goals, they may also apply for financial aid and student loans.
Contact Our DuPage County Family Law Attorneys
If you have a college savings account for your child and want to ensure that it is adequately protected during your Illinois divorce, contact Davi Law Group, LLC for assistance. Committed to protecting the education and best interests of children, our DuPage County family law attorneys pursue the most favorable outcome possible in every case. Schedule your personalized consultation to learn more about how we can assist you. Call 630-580-6373 today.
Source:
https://www.cnbc.com/2018/05/18/how-to-keep-your-divorce-from-sabotaging-your-childrens-college-education.html