Free Initial Consultations

630-580-6373
With offices in Naperville, Joliet, Wheaton, Plainfield & Chicago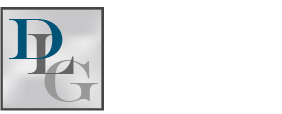 Protecting your Children during Divorce
The effects of divorce can be devastating for any family.  For children, the massive change in their lives might temporarily lose trust with the people they count on the most.  Obviously, as children get older and more independent, a divorce is not as difficult to deal with.  As challenging as this transition can be for kids, if the parents no longer get along then divorce might be the only option.  Each parent should take an interest in protecting their kids during a divorced, which is easier if you follow some
guidelines
. 1. Seek an amicable resolution to your divorce Mediation or collaborative divorce processes are often easier and quicker than a litigious divorce.  That is especially the case when deciding contentious issues like child custody, child support, and other aspects that need to be settled. 
Child custody
, for example, is decided by determining what is in the best interest of the children.  That often means that the children will be brought in front of a judge and asked questions about their desires.  No child wants to see their parents fight for custody so seek an amicable solution instead. 2.  Keep your children out of the
conflict
There is a sense of uncertainty when children share time between two households.  Rather than enforce that awkwardness, seek to smooth over it.  Do not try to pit your child against their other parent or ask them for information about your ex.  Instead seek to surround them with a comforting environment and have the best time you can with them. 3.  Communicate clearly with your ex You both will need to have an active role in your child's development if you are sharing custody.  While you might not wish to speak much after your divorce, it is essential to create a co-parenting agreement.  During a time of upheaval like a divorce, it is important for kids to have structure.  Speak with your ex about expectations, rules, and other goals that you would wish to accomplish. Before filing for divorce consider how to make it easier for your
kids
.  Getting the advice of a legal professional can help you overcome any concerns you may have about the process.  Contact
an experienced family law attorney in Warrenville
today.