Free Initial Consultations

630-580-6373
With offices in Naperville, Joliet, Wheaton, Plainfield & Chicago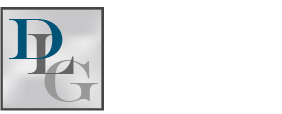 Divorce, in and of itself, is a complex legal process. Abuse, particularly the abuse of a shared child, can complicate matters even further. Thankfully, there are actions that you can take protect your child during the divorce process. Learn more, including what an experienced divorce attorney can do for you, with help from the following information.
Focus on Safety First
If you and your child are in an abusive situation, find a place where you can be safe. Family, friends, and even domestic violence shelters are examples of viable emergency options. It is also advised that you develop a safety plan and that you seek assistance with a restraining order. Both can provide additional protection while you are going through the divorce process.
Get the Authorities Involved
Law enforcement, medical professionals, and the Illinois Department of Children and Family Services (DCFS) all offer services to victims of abuse. Depending on your situation, they may also be crucial to your divorce case. All agencies can provide you with proof of the abuse, which can be used in the courtroom. DCFS can also conduct a thorough investigation into your circumstances, which may also help ensure protection for your child.
Find Support and Encouragement
Victims of abuse often live with trauma – and that includes children. As such, it is recommended that victims seek support and encouragement in the first months or years after leaving an abusive relationship. Examples of such support may include domestic violence counseling, support groups, or therapy. Domestic violence shelters also offer a great deal of support for those that do not have any other resources at their disposal.
Be Prepared for an Uphill Battle
Even in situations of abuse, matters related to children are difficult and complex. The other parent may still retain at least some of their parental rights (i.e. supervised parenting time). Alternatively, the other parent may accuse you of parental alienation, which could result in a loss or restriction of your own parental rights. Both circumstances can be stressful, painful, and even frightening for you and your child. However, the aid of an experienced attorney can help you better navigate through the obstacles and challenges of your divorce.
Contact Our DuPage County Divorce Lawyers
At Davi Law Group, LLC, we understand the concerns of domestic violence victims. Dedicated and experienced, we can take swift and aggressive action to protect you and your child during the divorce process. Learn how by scheduling a personalized consultation with our DuPage County divorce lawyers. Call 630-580-6373 today.
Sources:
https://www.illinois.gov/dcfs/Pages/default.aspx
http://www.cookcountyclerkofcourt.org/?section=SERVRESPage&SERVRESPage=order_prot
http://www.ilga.gov/legislation/ilcs/ilcs4.asp?ActID=2086&ChapterID=59&SeqStart=6000000&SeqEnd=8300000