Free Initial Consultations

630-580-6373
With offices in Naperville, Joliet, Wheaton & Chicago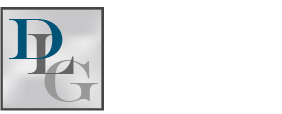 Divorce can take a toll on everyone's mental, emotional, and physical being, but it is children who are typically the most vulnerable to long-term issues. As such, parents are encouraged to do everything that they can to protect their children from the effects of divorce. Learn more, including how an experienced family law attorney can help with the process, using the following information.
Keep the Child Out of the Middle
Parents do not typically place their child in the middle of the divorce intentionally. Instead, they typically make a series of small, seemingly unimportant decisions that can compromise their child's emotional well-being. They may overshare details about the divorce or the reasons why the relationship failed. Some may find themselves asking about the other parent's personal life, or they may lean on their child while struggling through the divorce process. All these actions – and any others that place the child in the middle of the relationship – can cause severe and irreparable emotional or mental damage to the child, even if the acts are unintentional.
Work as a United Front
Divorce ends only your marriage, not the commitment or obligation that you and your spouse have to your child. You must still co-parent, and the best way to do this is as a united front. Pull it off, and your child is far less likely to experience maladjustment during the divorce process. It can also reduce your child's risk of severe stress and anxiety. Keep in mind, though, that parents who struggle to communicate with one another may fare better if they find alternative ways to communicate with their child (i.e. using email instead of phone conversations).
Affirm Your Unconditional Love
Children who go through the divorce often take the blame for the breakdown of the marriage – some so severely that they start to think that one or both of their parents may have stopped loving them. Put this worry to rest early on, preferably when you tell them about the divorce, and continue to affirm your unconditional love for them as much as possible. The result will hopefully be a well-adjusted child who thrives, long after the divorce is over.
Contact Our DuPage County Divorce Lawyers
At Davi Law Group, LLC, we put the children first. No matter what your situation, our DuPage County divorce lawyers will work to ensure they are protected, every step of the way. If necessary, we can take an aggressive stance to ensure you and your child have the time together that you need and deserve. Schedule a personalized consultation to get started. Call our offices at 630-580-6373 today.
Source:
http://www.nydailynews.com/life-style/3-ways-parents-protect-children-divorce-article-1.3420632