Free Initial Consultations

630-580-6373
With offices in Naperville, Joliet, Wheaton, Plainfield & Chicago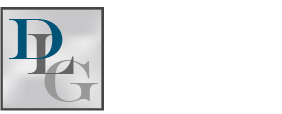 Deciding whether to sell the family home is one of the biggest and most difficult decisions that a couple must make during an Illinois divorce. On the one hand, there may be memories attached to the home (which can be both a positive and a negative), and some parties may face challenges when trying to find a place of their own because they have been financially reliant upon their spouse. On the other hand, parties must be practical about their situation, which requires them to examine the pros and cons of either selling their home or keeping it.
Taking the First Steps
Before making any decisions, parties are encouraged to first determine the house's value through an appraisal. Then determine what the home will cost the party who keeps it (be sure to include HOA fees, insurance, and upkeep in your assessment). Once armed with this information, parties can then decide whether keeping the home is a financially sound decision, or if it may end up being too cost-prohibitive for them. (Note that financial advisors discourage consumers from spending more than 25 percent of their total income on their home.)
Pros and Cons of Keeping the Family Home
If keeping the family home seems like a viable option for you, consider the potential pros and cons of doing so. Perhaps it may allow you to keep your children in the same house, which may give them a better sense of security. However, it is important to consider whether the upkeep of the home could place you at risk for a financial strain. After all, it is not the home that raises children; it is the parents. They need you happy and present in their lives far more than they need a house.
Those who do not have children may also hold onto the sense of security that their home offers, but at the same time, it may be far more difficult to live with the memories of your failed marriage than you anticipated. Carefully consider if this could be an issue for you before asking for the family home in your divorce. You may also want to consider how difficult it might be to convince your spouse to take other assets in the divorce, as you may ultimately decide that the intense negotiations are not worth the added stress.
Pros and Cons of Selling the Family Home
Letting go of the family home can be emotionally painful for everyone involved, but it is often the safest option in contentious divorces. It can also provide the divorcing parties with the liquid assets they need to start their lives over. That money may be extremely beneficial for those who have been financially reliant on their spouse, as well as those who have struggled to make ends meet with two incomes. Unfortunately, if the housing market is not desirable at the time of your divorce, selling the home may result in a financial loss. In addition, you may have to pay moving costs, out-of-pocket, before you receive your settlement, to prepare your home for its sale.
Contact Our DuPage County Divorce Lawyers
While it may seem that there are only two options - selling the family home or keeping it - there are actually multiple avenues that divorcing couples can take to reach an agreement in their case. Davi Law Group, LLC, can examine your situation and help you understand what other options may be available to you. Call 630-580-6373 and schedule a personalized consultation with our DuPage County divorce lawyers to learn more.
Source:
https://wtop.com/business-finance/2018/02/deciding-where-to-live-during-and-after-a-divorce/