Free Initial Consultations

630-580-6373
With offices in Naperville, Joliet, Wheaton, Plainfield & Chicago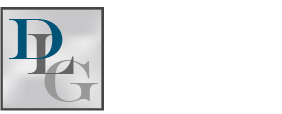 The decision to file for bankruptcy is not one easily made. There are many potential downsides, such as the impact to your credit and the potential loss of some assets. Yet, when the calls from creditors have become a source of constant stress, the negative consequences seem worth enduring to receive the debt relief that bankruptcy can provide. So just how do you decide if bankruptcy is the right option for you? Many debtors find that a comparison of the pros and cons can help. Learn more about them, and discover what an experienced attorney can do to help you through the process, with help from the following information.
Potential Bankruptcy Benefits (Pros)
Many of the benefits that can come from filing for bankruptcy, such as the protection from creditor harassment and aggressive collection actions, are well-known. However, there are several other, lesser-known potential benefits as well. Examples include:
The chance to "reset" your debt and rebuild your credit;
No more damage to your credit report (except the bankruptcy itself);
A chance to learn from your experiences;
Potential exemptions that may permit you to keep certain assets (i.e. primary home or vehicle);
The opportunity to practice better debt and money management; and
Assistance moving forward with a plan for future debt.
Potential Bankruptcy Disadvantages (Cons)
Bankruptcy is not all benefit, however. In fact, there are several potential disadvantages to filing for bankruptcy. Understanding them and then weighing them against the pros can help you make an educated decision about your financial situation. At the very least, knowing the cons of bankruptcy can help you prepare for what many find to be an unpleasant but often necessary step forward into a better financial future. These disadvantages can include:
Loss of your credit cards;
A blow to your credit report (but remember that repeated hits usually have more impact);
Difficulty obtaining new lines of credit after you file;
Loss of luxury property and assets that are not considered exempt by the trustee;
Not all debts may be discharged (i.e. child support, student loans, and federal taxes);
Reporting of the bankruptcy on your credit report for the next 10 years; and
Possible conversion of a Chapter 7 case to a Chapter 13.
It is also important to note that one cannot file for bankruptcy again until the specified time-period has run out. That time frame can range anywhere from two years to eight years after the first case was filed. Ask your attorney about how different bankruptcy chapters may impact your ability to file again in the future.
Contact Our DuPage County Bankruptcy Lawyers
If you are prepared to move forward with bankruptcy, contact Davi Law Group, LLC for assistance. Dedicated and experienced, our DuPage County bankruptcy lawyers can take swift action in your case to begin reducing the level of financial stress you are experiencing. Get started by scheduling a personalized, no-obligation consultation. Call 630-580-6373 today.
Source:
https://www.debt.org/bankruptcy/chapter-7/