Free Initial Consultations

630-580-6373
With offices in Naperville, Joliet, Wheaton, Plainfield & Chicago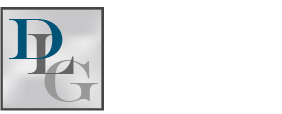 During a divorce proceeding, the parties may attempt to come to an agreement about the way in which they will divide their marital property between them. However, if they are unable to come to an agreement, or if their agreement is found to be unfair and unconscionable, it is up to the Illinois Courts to divide the marital estate between the divorcing parties in a way it sees fit. The court employs the law as a guideline in making a property determination within a divorce decree.
Equitable Distribution
Illinois state law follows the concept of equitable distribution in dividing marital property. This allows the court to make a property determination based on fairness and may not involve a perfect 50/50 split of marital property awarded to each party. The court will separate what is classified as marital property from what is considered separate property, and will equitably divide the marital property between divorcing spouses.
Many factors are considered when splitting up marital property between divorcing spouses, but marital misconduct is not generally considered in making the determination. Factors that are considered include:
Contribution of the parties to the obtainment, preservation, or value of the property, which may include one spouse's contribution as homemaker or to the family;
Each party's dissipation of the property;
Value of the property awarded to each party;
Length of the marriage;
Economic circumstances of the parties when the property division will be made, including the benefits of providing the home of the family or the ability to live in it to a spouse who has custody of any children;
Any duties or rights from a previous marriage;
Any postnuptial agreement into which the parties entered;
The health, occupation, age, income sources, estate, employability, liabilities, and needs of both spouses;
The custodial arrangement in relation to any children;
Whether the property division is in addition to or in place of spousal maintenance or alimony;
The opportunity of each party for future obtainment of income and assets; and
The tax consequences of the division of the property in relation to the economic state of each party.
In going through the steps of valuing and dividing the marital estate, the court will proceed with a discovery process in order to determine which property is marital and which is separate. It will assign a monetary value to any marital property as well as debt, and will divide each between the parties according to what it determines to be equitable.
Our Divorce Attorneys Can Help You Today
The attorneys at the Davi Law Group, LLC can discuss your case with you and let you know more of what to expect from property valuation and division in the context of your divorce case. Please feel free to contact our
DuPage County family law attorneys
today for a consultation to discuss your matter. We serve clients in Chicago and the surrounding area.