Free Initial Consultations

630-580-6373
With offices in Naperville, Joliet, Wheaton, Plainfield & Chicago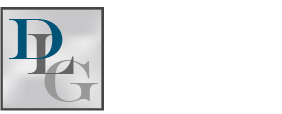 Property Division in Divorce
Of the many concerns that present themselves throughout a divorce case, one is that many parties may have could be about dividing their marital property and other assets. While it may not be a top priority of some couples who plan to divorce, it may be of paramount concern to others, depending on the couple's circumstances and financial situation. A judge hearing a divorce case has discretion in this area, but the law of the state of Illinois does provide important guidance for consideration on the issue.
Illinois Law 
While many may believe that property is equally divided among the parties in the event of divorce, this is simply not always the case. According to Illinois law, the state follows the doctrine of equitable distribution, which means that marital property is divided in a fair way, but that does not necessarily equate to half to one spouse and half to the other. The specific term is "just proportions," which refers to a number of factors that a court must consider in making its determination about property division among divorcing spouses. Factors the court may consider include, but are not limited to, the following:
 Each spouse's contribution to marital property;
 Each spouse's contribution to homemaking;
 Any waste of property;
 The length of the marriage;
Any debt obligations;
The relative age and health of each spouse;
 Custody terms set for any minor children; and
Tax consequences.
It is important to note that the court's determination is not limited to just one of these factors, such as which spouse made more money during the marriage. A spouse's non-financial contributions to the marriage will also be equally considered by a judge, especially in the case where the marriage lasted a number of years and one spouse was responsible for maintaining the home and raising children.
What is Equitable?
The determination of a judge regarding property division incident to divorce will vary greatly depending on the facts and circumstances of each case. Often a judge may order an even 50/50 split of property, or a similar division. Other times, a judge may find a 90/10 division equitable, or anything in between. In these cases, it is the responsibility of the spouse's attorney to make a case for their client and argue to the judge what portion of the property their client deserves. In order to ensure a fair result, it is of the utmost importance that a couple's property and assets are fairly and accurately valued.
Divorce Attorney
Divorce cases can be complicated and time consuming. Especially in cases where significant finances are involved, it is important to seek the help of an experienced divorce attorney who is capable of protecting your interests and your rights. The attorneys at Davi Law Group, LLC have a history of achieving positive results for divorce clients in Cook and DuPage Counties, as well as surrounding areas.
Contact
our office today to schedule a consultation.